An informative Q&A session with GetMyBoat's Marketing Manager, Val Streif, on how boat owner's can get involved in the peer-to-peer boat sharing marketplace.
Tips for Renting Out Your Boat
Finding creative ways to offset the cost of boat ownership is always a hot topic of interest among current and prospective boat owners. Between registration, insurance, storage or dockage, maintenance, parts and accessories, fuel and more, the expenses can add up pretty quickly; but never fear, dear boat owner! There is hope.
Believe it or not, boats don't have to just cost you money, they can also help you make money. In the past few years, one of the most popular ways to make money with one's recreational boat is through peer-to-peer boat sharing.
To find out more about what exactly peer-to-peer boat sharing entails and how it can benefit current boat owners (and KnowWake users) to get involved, we turned to the experts at one of the leading peer-to-peer rental and boat experience marketplaces, GetMyBoat.
Speaking with GetMyBoat (GMB) marketing manager, Val Streif, we got the inside scoop on all things peer-to-peer boat sharing.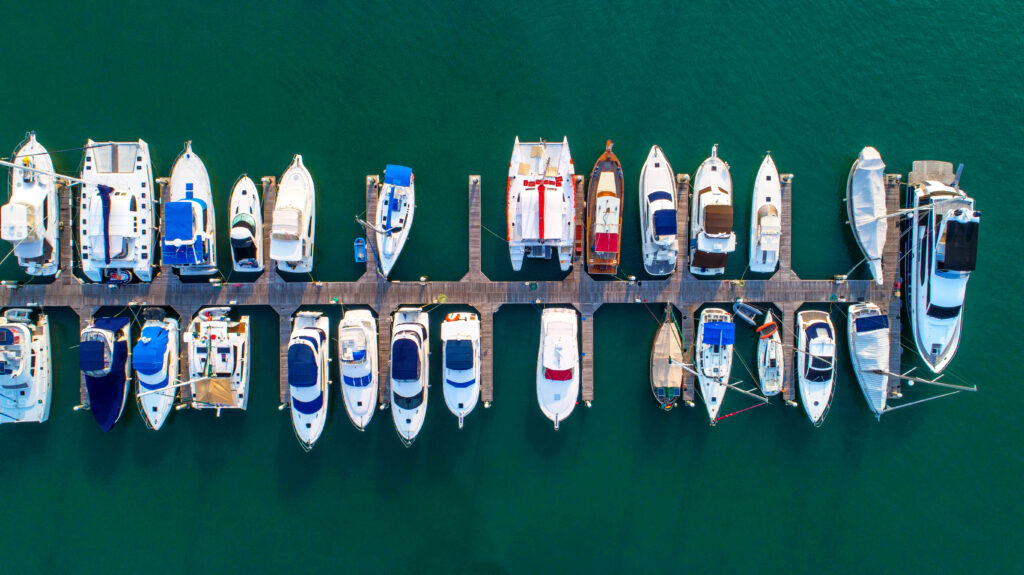 KnowWake: What exactly is peer-to-peer boat sharing?
Val Streif: [For non-boat owners], peer-to-peer boat sharing is an alternative to boat ownership or marina/yacht club memberships. It connects renters directly to boat owners or captains to use their boats. It enables people to rent what they want, when they want it, without the high cost or commitment of owning their own boat.
On the owner side, they can offset the cost of boat ownership or even profit from renting out their boat to others or captaining boat charters.
GetMyBoat is more than just P2P, we use technology to build a booking experience that aggregates a highly fragmented rental industry. Consumers are used to booking on platforms like Airbnb and Uber, so we are streamlining the boat rental experience to align with those booking experiences. It makes it easier and more accessible for everyone to go boating and experience the water.
Can anyone rent out their boat? Are there any qualifications or restrictions to meet?
VS: At GetMyBoat, we only onboard owners, and existing boating and excursion companies that operate by all regulations set forth in their particular locale.
On top of this, we require that all listings with GetMyBoat comply with USCG regulations or whichever regulatory agency has authority in the area for the service provided. Captain's licensing rules vary by location, but are required for captains who are hosting charters on their boats.
How much money can you make from renting out your boat?
VS: While it varies significantly from owner-to-owner and is location-dependent as some owners are able to run charters year-round vs. a short summer boating season, some boat owners do not make a profit – they only rent their boat to offset the cost of boat ownership and then enjoy it for themselves the rest of the season, while some making over 100K running their boating business full-time on GetMyBoat.
Aside from monetary gains, what are some other benefits or advantages from placing your boat into a peer-to-peer network?
VS: 1. You get to go boating more! One of the great benefits of paying guests is that you have extra motivation to boat more and enjoy your asset. Boats cost money 365 days a year, but typically only get used about 35 times, and this varies too based on location. In areas with shorter boating seasons, it can be even less.
2. You meet new people. You never know who you will connect with, and it can be a great experience to meet new people, both from your area or visitors.
3. You help your local economy and community. By using your boat more, you bring people to local businesses, you buy more gas, use more consumables and generally help energize the businesses around you.
4. You may sell a boat! It's not uncommon that people go boating on a trip, and want to buy a boat afterwards! Especially when they can offset the costs of buying through GMB!
If I'm a current boat owner, what's the first step I would take to start the process of renting out my boat?
VS: Get in touch with a member of our team! They can help you create a free account and listings for your boats. You'll want to have great photos, a clear description of the experiences you can offer, and set your prices to get your listing ready. You will want to go to the GetMyBoat Calendar and mark your availability, blocking off any dates you can't rent out your boat so that renter's won't be able to request when you are not available.
Once you're all set, you will receive booking inquiries from renters who want to rent your boat. It's crucial to respond promptly to increase your chances of the renter committing to you, confirming and paying for the rental.
Call your local coastguard office and ask them to inspect your vessel to ensure it has all the safety equipment for passengers.
If you plan on being the host-captain, check your license is still valid. If you plan on renting then you then just need to check your insurance and you are away!
Ready to start renting out your boat? Don't forget to encourage your renters to download the KnowWake app before leaving the dock.