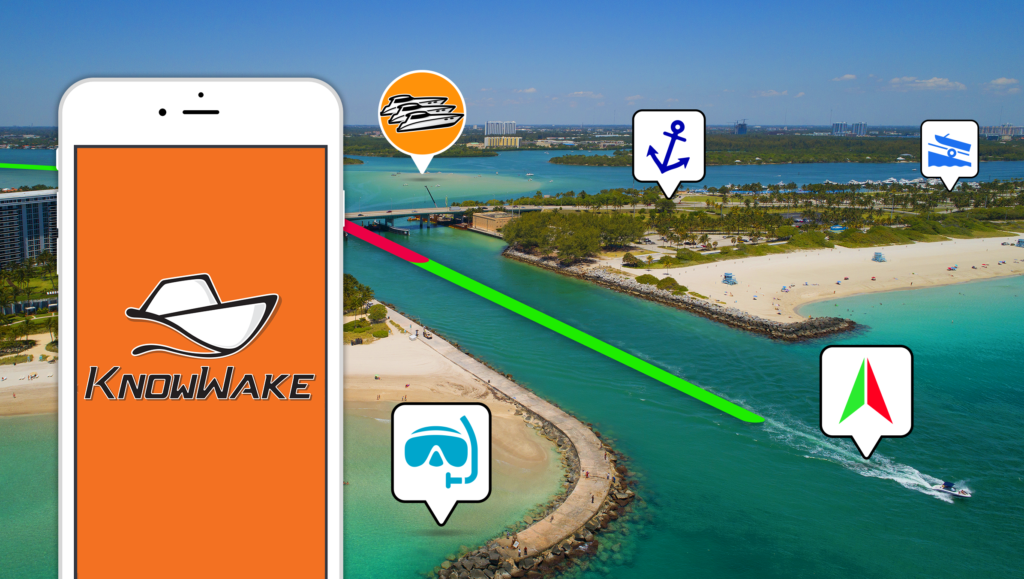 Using a boat navigation app like KnowWake can quickly improve your experience out on the water. Our tech gurus have completed the legwork to give KnowWake users access to boating locations all across the US, Canada, parts of the Carribean, Australia and New Zealand—including more than 350 lakes and rivers, and America's Great Loop!
Whether you're day cruising, overnighting, casting for your dinner, or making waves on a personal watercraft (PWC), you'll want to take advantage of KnowWake's real-time community updates and live local information sourced directly from boaters, just like you.
Next time you head out on the water, be sure to explore these popular boat navigation features on your KnowWake app.
Our Top 8 Boat Navigation App Features
Boat Ramps
For boaters who don't have the luxury of utilizing their own private dock, boat slip, or marina, the first stop to the perfect day on the water begins and ends at the boat ramp.
Sick of long lines at your go-to community boat launch? Or maybe you're new to the area, and wondering where the closest boat ramp is located? Whatever the case, use KnowWake to find local boat ramps in your area.
Marinas & Fuel Docks
Is your gas gauge on E? Forget to pick up an extra bag of ice for the cooler? Or maybe you're low on bait? Use KnowWake to find the closest marinas and fueling locations so you can get back on the water in no time.
Bridges
Yikes, can your boat's flybridge or crow's nest make it under that bridge? Let's find out. No more holding your breath as you pass through—access bridge and clearance information right in the palm of your hand on the KnowWake app.
Snorkel Spots, Dive Sites, & Dive Shops
Whether you're vacationing in the Florida Keys, exploring the crystal clear waters of the Caribbean, or diving your local shipwreck, easily pop open your KnowWake app to find the best areas for scuba diving and snorkeling.
Lose one of your snorkel fins? Need to refill your scuba tanks? You can also discover nearby dive shop locations.
Restaurants
Fish tacos calling your name? Is your crew thirsty for a cold one? Explore all the local favorites for dockside dining right from your app. You'll find both the restaurant's website and phone number information included.
Marine Life
Planning your own dolphin tour or whale watching cruise with the family? Hoping to see a manatee, sea lion, sand shark or sea turtle? See live updates from fellow KnowWake community members as they pin locations for local marine life sightings.
Raft Ups
Where's the party at? Find the coolest places to rock the boat at the local party cove or your nearest sandbar. Let friends know exactly where you're rafting up, and meet other members of the KnowWake community.
Patrols & Hazards
Fun boating and safe boating go hand-in-hand, and here at KnowWake, we want our community of users to have the best—and safest—experience while they're out on the water.
Find live updates on potential hazards near you, and updates on local police and Coast Guard patrol positions.