When you're taking a boating expedition in the Michigan area, it is an absolute must that you partake in one of the Mackinac Island boat tours either with a touring company or in your vessel. But, if this is your first time participating in boat tours of Mackinac Island, there are a few things that you should know, like what to expect the experience to be like and what rules and regulations you should be following while taking your boat to Mackinac Island.
At KnowWake, we are experts in all things boating and navigation and are always happy to offer some additional tips to any boaters who may require them.

What to Expect From a Boat Ride to Mackinac Island?
When taking a boat to Mackinac Island, it is important to remember you're here for the incredible views, so make sure you've got the rundown on what to expect from your trip. While you're on your way to your destination, be sure to soak up the best scenery that Michigan has to offer, beautiful water and wildlife will surround you. That is just the beginning.
When you get your boat to Mackinac Island's range, you're going to see the phenomenal town and nature that calls this isle home. Also, be sure to dock or anchor and take a trip around the town! The community is welcoming, and the buildings are beautiful, the perfect way to cap off a trip by boat to Mackinac Island.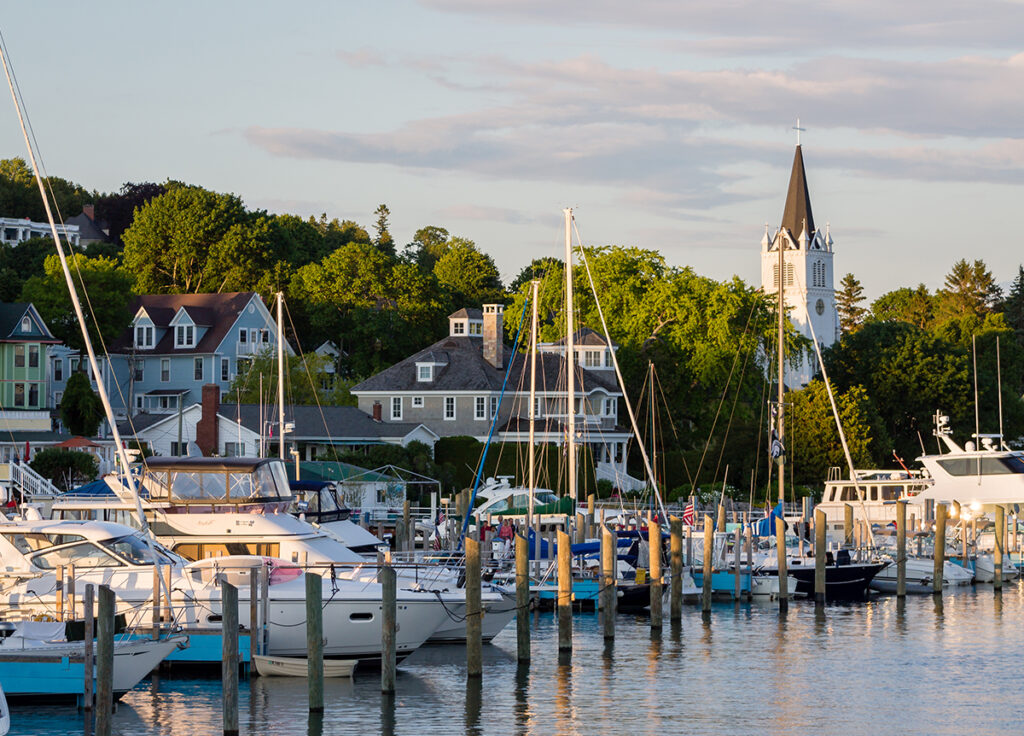 What Rules to Follow on Your Boat Ride to Mackinac Island, MI?
While you're on your boat to Mackinac Island, be sure to follow the same rules surrounding boating that you would in the rest of Michigan. If this is your first-time boating or sailing in the area, here are some of the basics:
The no-wake zone begins within 100 feet of the shoreline, and while you're in this zone, be sure to go at a no-wake speed so as to comply with the local rules.
Also, remember that the maximum speed allowed on the water is no more than 55 MPH.
Be sure to have your Michigan boat registration and your Michigan boating license. Comply with these rules to keep all headaches at bay for yourself and the local authorities.
The most important rule is to have a great time while you're here! These regulations may be a bit of a pain, but they are vital for keeping the environment safe, friendly, and fun.
Use KnowWake to Plan Your Boat Day at Mackinac Island
KnowWake offers access to a fantastic boating community through our expert-crafted navigation app, and is a great resource to have when boating in and around Mackinac Island, MI.
Also be sure to check out tips and tricks for exploring other top boating destinations in KnowWake Adventures.