How many of us plan to boat in bad weather?
Admittedly, I never do. In fact, I avoid it at all costs. So understandably, our boat's radar wasn't really a big selling point when we made the purchase. Likewise, it wasn't an instrument we tested or practiced using. Again, we never really planned on needing it.
But that was our first mistake!
Last year, on a very unexpected day, I learned why boats have radar. And more specifically, why I needed to know how to use it.
Boating in Fog
The day started in an anchorage with two buddy boats and a little fog. The fog was so minor that we never even discussed postponing our trip. In fact, we might not have noticed it at all, except for some tall buildings in the distance that had been visible to us the day before. Scanning the skyline, they were nowhere to be seen.
However, all three of us fired our engines and began hauling anchors over the bows. Our main concern was exiting the anchorage without running aground. The day before, we had noted extremely shallow water, even at high tide.
With everyone's eyes on their depth finders and on the KnowWake app, no one saw the fog envelop our boats. Breathing a sigh of relief as we cleared the shallow area, we suddenly realized our much bigger problem.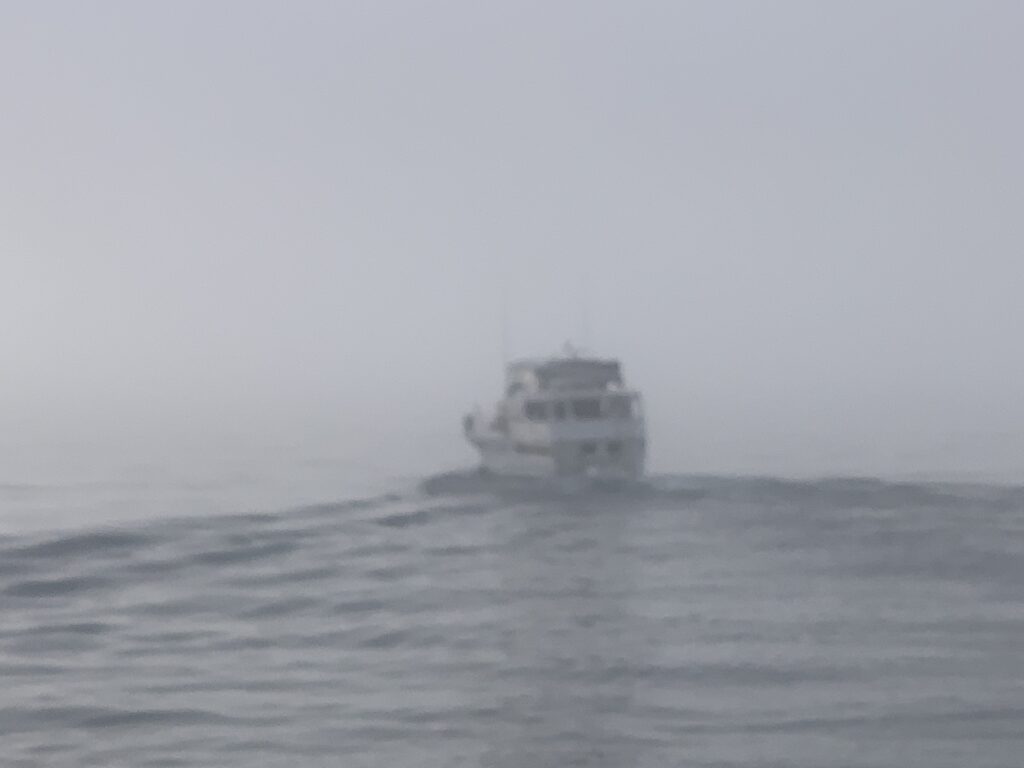 At that moment, we were essentially boating blind.
Our 3 boats needed to make a quick decision. Thankfully, the other 2 boaters with us are airline pilots and had plenty of experience using radar. Taking a page from their calm manner, we crossed our fingers and flipped on our radar, hoping it worked.
As we waited for the blobs to appear on our screen, we remembered the bridge we had traveled under coming into the area. I called out to the boat ahead of us and asked if the bridge was in sight yet. After a moment's pause they said, "we should have gone under it a few minutes ago, but we never saw it." Talk about scary! We could barely see our own bow.
Via our radios, we agreed to proceed to the Atlantic at a very slow speed. Calibrating speeds was our only way of ensuring we wouldn't run into each other. Of course, we all hoped the fog would lift as quickly as it had set in.
Once in the Atlantic, our radar became our lifeline. Thankfully, I played the game Battleship a lot as a kid. That morning our radar felt a lot like a real-life version of the game. As spots would begin to appear on the screen, we waited for them to take shape.
At first, we thought it best to put some distance between our 3 boats. However, we quickly realized there was something reassuring about seeing each other's wake.
Minutes of boating in terrible conditions turned to hours. Occasionally the fog would clear enough that we could make out the outline of each other's boats. But just as quickly, the boats would disappear. Our only consolation prize for zero visibility was the absolutely glass-like Atlantic Ocean.
My kiddos never quite grasped the gravity of the situation (and for that, I'm grateful.) It wasn't long before my 8-year-old, who takes his role as Boat DJ very seriously, queued up "Into The Unknown" from the movie Frozen II. Naturally, that got a big laugh from not only us, but our buddy boats as well.
Without warning, the fog gave way to a big, beautiful sun. And just like that, we had a perfect afternoon for boating.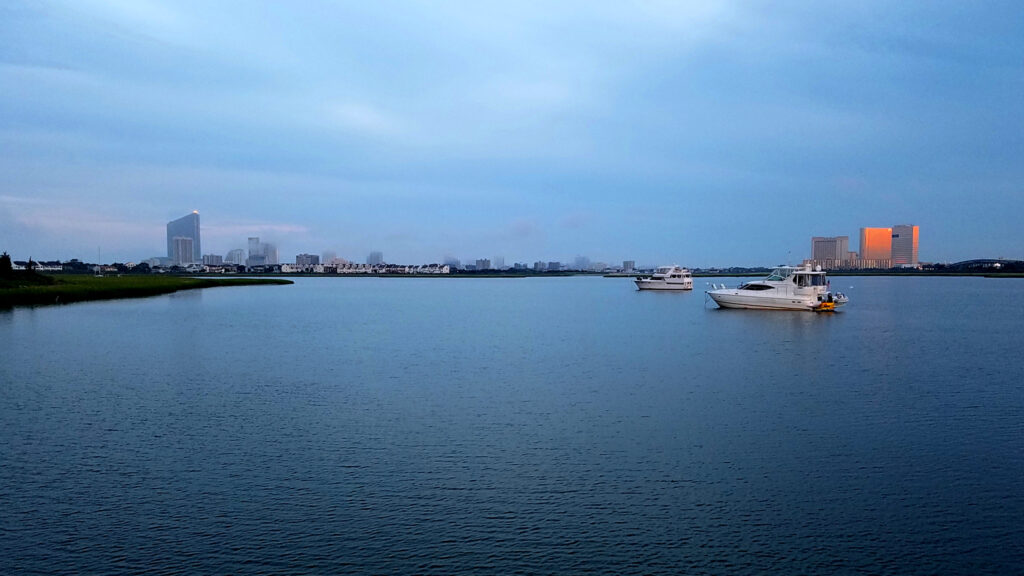 Pro Tip: Learn How to Use Boat Radar — And All Your Onboard Navigation Instruments
We learned a few important lessons that day.
First, learn how to use ALL your instruments before it's necessary (read What Marine Electronics Do I Need on My Boat? to learn more). 
Second, don't pretend to have meteorology skills. If the weather looks bad, don't make guesses as to when it will clear. And finally, make sure to expose your kids to music other than Disney. 2 hours is a long time to listen to "Into The Unknown" on repeat!
About Mom with a Map
Sarah and her family live on their boat, Light & Salty, full time. They work remote, Boatschool, and spend as much time as possible out on the water. They're members of the AGLCA and proudly fly the Gold Burgee. You can check out more of their adventures @momwithamap on Instagram or on their website MomWithAMap.com.