You've heard of food trucks…but have you heard of food boats? This new trend is taking the boating community by storm, and with good reason—what's better than enjoying some great food on a boat?
Similar to food trucks, food boats are mobile, allowing them to easily change their on-water locations based on demand (and sometimes the tide). Growing in popularity, many food boats are popping up all across the state of Florida, and we're also seeing new establishments in other areas of the country and on in-land lakes.
KnowWake has already added a few food boats to our chart with their own unique avatars, and with location tracking enabled to allow users to see when "the grill is hot." You'll often find them anchored within our chart's Raft Up areas, No Wake Zones, and Popular Spots.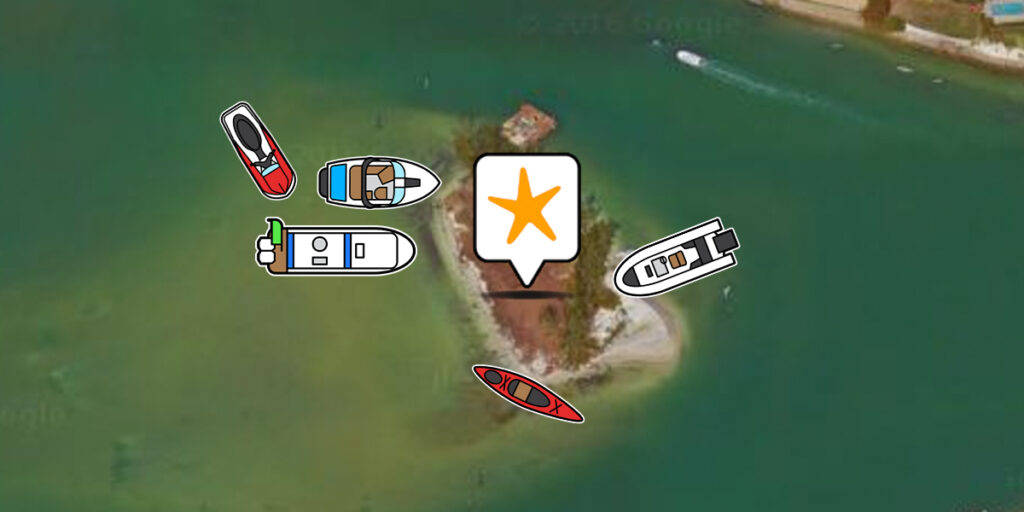 If you're a proud owner of your own food boat, or if you have a favorite food boat in your local waters, be sure to join the fun and add your boat and/or location to the KnowWake chart!
In the meantime, be sure to explore these five delicious foot boats with locations already on the KnowWake app:
1. The Taco Box
Home Base: Lemon Bay – Englewood, Florida
Common Locations: Stump Pass, Ski Alley, Boca Grande and Snake Island
Contact: The Taco Box Facebook Page
Specialties: With an emphasis on fresh and local ingredients, The Taco Box offers a selection of barbacoa, shrimp, carnitas, and chicken tacos, quesadillas, grilled street corn, smoked fish dip, and salsas. Customers can also look forward to daily seasonal specials.
2. Jay's Sand Bar Food Boat
Home Base: Fort Lauderdale Triangle – Fort Lauderdale, Florida
Common Locations: Fort Lauderdale Sandbar on the weekends, near the intersection of the New River and the ICW (Intracoastal Waterway)
Contact: Jay's Sand Bar Food Boat Website
Specialties: Jay's menu has a wide variety of options—not to mention, boaters are able to call ahead for pickup or place orders for delivery. A few menu items that caught our eye were: calamari, french fries, jalapeño gator bites, gyros, oyster basket, wings, fish and chips, and so much more.
3. Peter's Weiners
Home Base: Madeira Beach, Florida
Common Locations: John's Pass Sand Bar
Contact: Peter's Weiners Facebook Page
Specialties: As you can probably guess, the top item on the menu: hot dogs! Polish sausages, chips, and ice cream are also available.
4. BBQ Party Boat Rental
Home Base: Cape Coral, Florida
Common Locations: You choose!
Contact: BBQ Party Boat Rentals Website
Specialties: The BBQ Party Boat is the perfect do-it-yourself food boat experience for those ready to host a special lunch or dinner with friends—right ON the water. There are a variety of party packages available for hourly rentals, with menus that include BBQ ribs, beans, slaw, and beverages, included.
5. Bear Lake Burger Boat
Home Base: Bear Lake, Idaho
Common Locations: Bear Lake
Contact: Bear Lake Burger Boat Facebook Page
Specialties: Don't stop by the Bear Lake Burger Boat without ordering a "Moo Cluck Oink"—once you do, you'll become a part of a very special "Moo Cluck Oink Club." Other specialties include burgers, hot dogs, pulled pork, chicken sandwich, and ice cream.
Find the live, real-time location of each of these 5 food boats right on the KnowWake chart. Download the app today to get started and enjoy the best dining experience on the water.