Boat show season is finally upon us! Shows typically run from the beginning of fall through early spring, but thanks to COVID-19, boat show season has looked a little different this year—many shows have gone virtual, while others have been postponed or canceled completely.
Despite the various setbacks affecting different boat shows across the country, the 2020 Fort Lauderdale International Boat Show (FLIBS), held Oct. 28 through Nov. 1, was able to kick off without delay (and with many, many social distancing and extra safety precautions put in place).
If you weren't able to attend the show this year, not to worry! Our team hit the docks (with masks on, of course) to scope out some of the hottest new boat models that made their debut.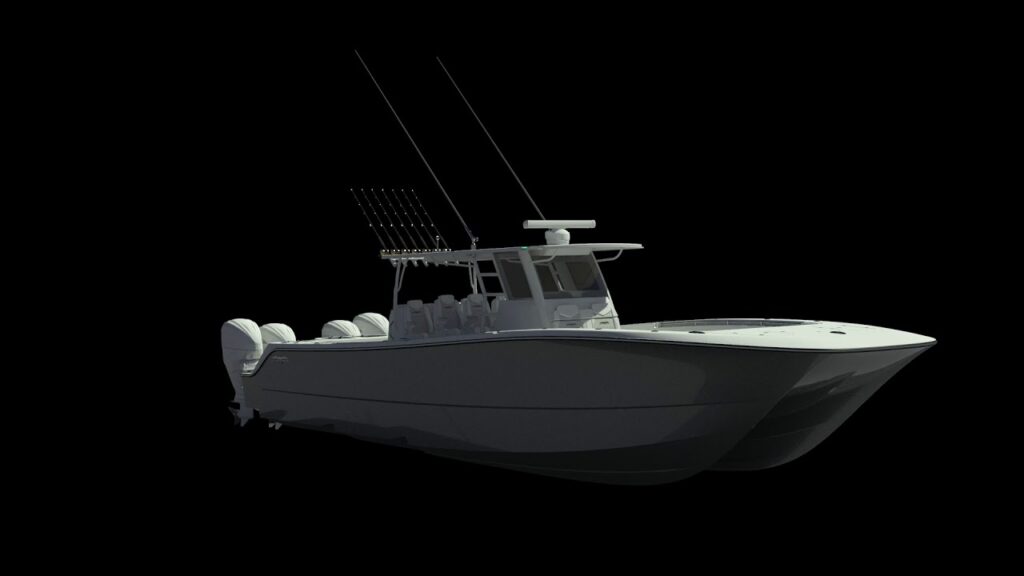 Attractions at the Fort Lauderdale Boat Show
Invincible 46′ Catamaran
Invincible Boats describes their new 46' Catamaran as a "catamaran designed to efficiently achieve world-beating performance out of quad-outboard engines, while providing sportfish-level fishability and specifications."
The new model certainly turned heads on the docks at FLIBS with its Morrelli & Melvin's patented hybrid, semi-asymmetric, multihull design.
For boaters looking for the ultimate fishing machine that can handle going offshore while all your friends are stuck on dry land in awe, the 46' is the boat to beat.
Specs:
Length: 45' 11"
Beam: 12'
Fuel Capacity (gal.): 1,000
Max. HP: 1,800
Learn more at Invincible Boats.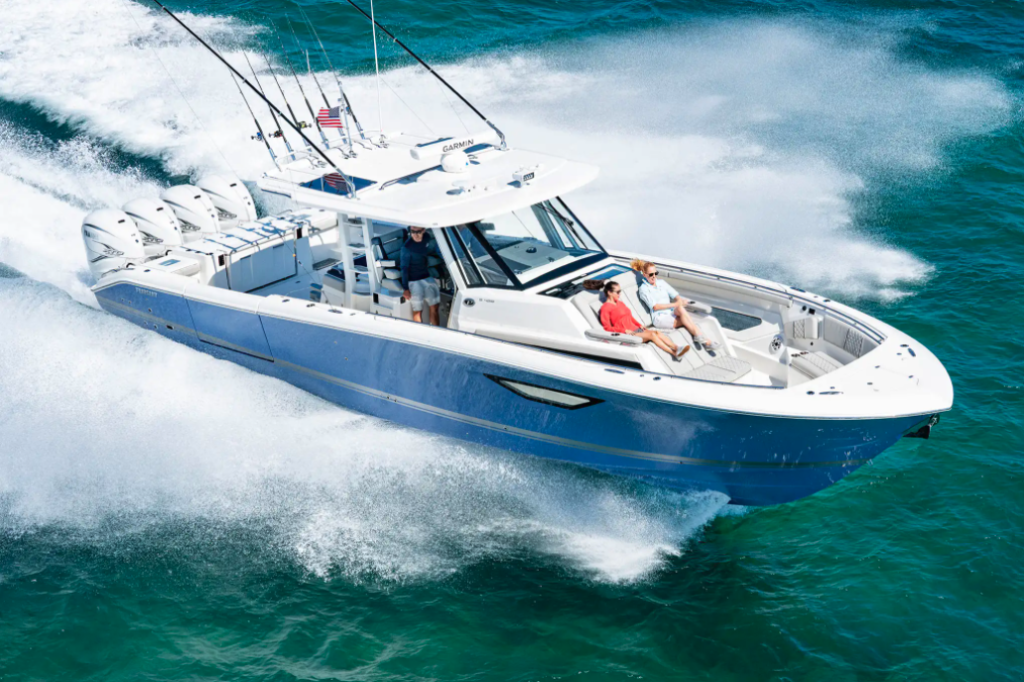 Pursuit S 428
The S 428 is the latest and largest model ever created in the Pursuit fleet, making it the flagship of their center-console Sport Series. Pursuit boosts that this new boat is "Powerful. Sleek. Grand. This is the stuff of legends."
Another boat that's an angler's dream, potential buyers will find countless rod holders, three fishboxes, plenty of storage for bait and tackle, not to mention an extra-large fridge and freezer boxes—for your trophy catch.
Specs:
Length: 43' 9"
Beam: 13'
Fuel Capacity (gal.): 547
Max. HP: 1,700
Learn more at Pursuit Boats.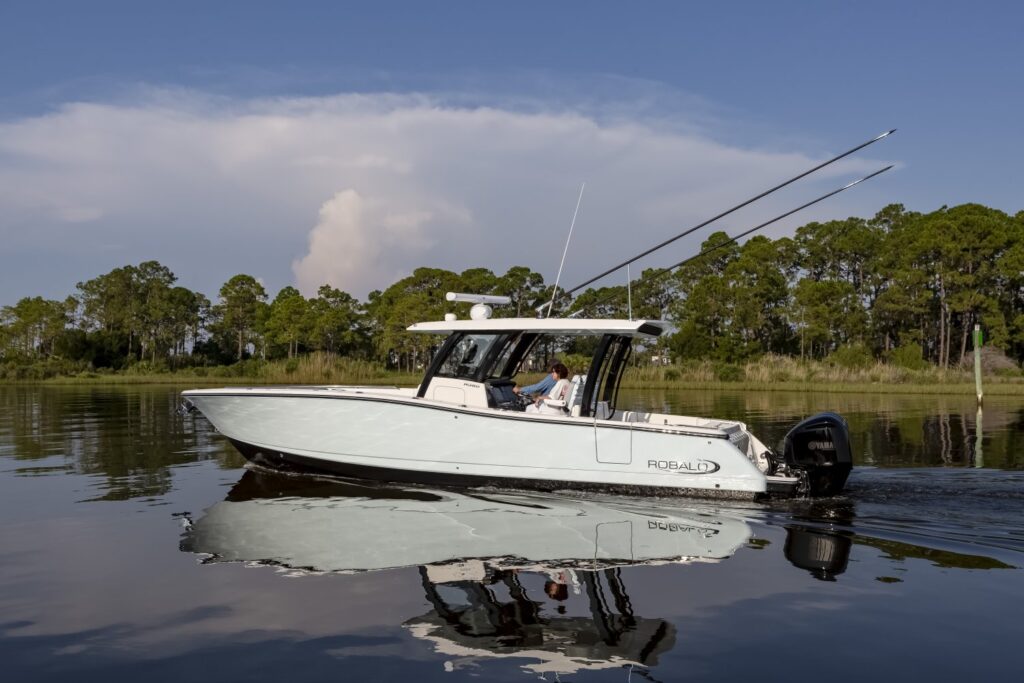 Robalo R360
The smallest of the five debut boats to make our list, the Robalo R360 is still the biggest Robalo model to ever hit the water. This builder offers the option between Triple or Twin engine power.
Believe it or not, there is a cabin onboard and plenty of seating, which as Robalo explains, "This boat brings a whole new meaning to the words 'capable' and 'comfortable.'"
Specs:
Length: 36' 6"
Beam: 11' 4"
Fuel Capacity (gal.): 350
Max. HP: 1,200
Learn more at Robalo.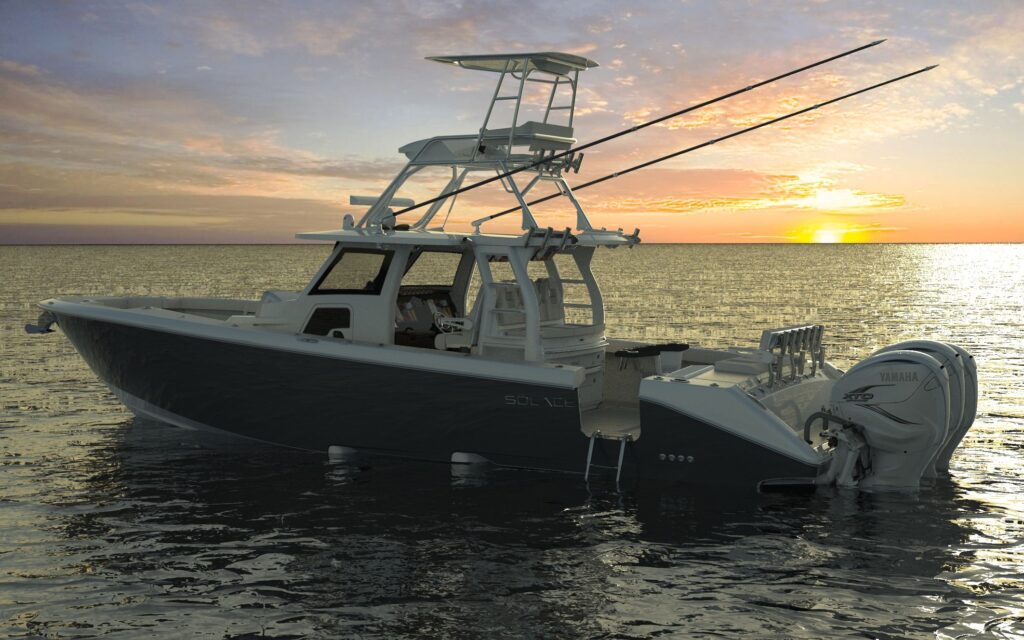 Solace 41CS
Solace is a popular manufacturer in the marine industry that is known for turning heads with their unique designs and innovations—and their new 41CS center console does not disappoint.
This twin-step hull model is their largest center console offering and includes a cabin, enclosed shower and head, and a fully opening electric windshield.
Prospective buyers who are interested in finding the perfect boat for fishing and family should pay close attention to the 41CS.
Specs:
Length: 41'
Beam: 12' 3"
Fuel Capacity (gal.): 525
Max. HP: 1,800
Learn more at Solace Boats.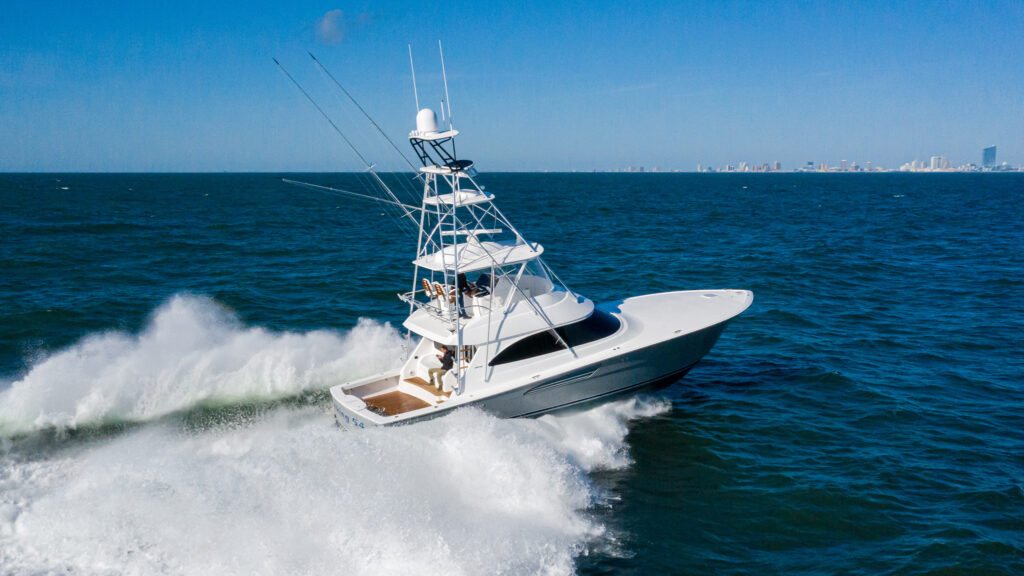 Viking 54 Convertible
The new Viking 54C is one of those big, bad boats that will make you "ooooh" and "aaaah"—and maybe even make you start drooling. Viking consistently tries to "build a better boat every day," and it's safe to say they've succeeded with the 54C.
This sportfish boat is the latest of 10 new models that Viking has debuted in the last two decades. One major highlight includes the 154-square foot unobstructed cockpit that's the perfect platform for reeling in "the big one."
Specs:
Length: 54' 6"
Beam: 17' 8"
Fuel Capacity (gal.): 1,535
Max. HP: 1,400 (Base)/ 1,550 (Option)
Learn more at Viking Yachts.
What's the best way to get to a local boat show in your area? By boat, of course!
Download KnowWake to help you find dockage close to the show.