As a diverse community of boaters spread out all across the country, it's safe to say that there's one thing we can all agree on: we're all ready to leave 2020 far behind in our wake and never look back.
With the ups and downs this past year has thrown at us, now comes hope for brighter [boating] days ahead. So without further ado, it's time to stop looking back—and start looking forward.
2021 brings an all-new year of boating adventures, so before you dive in, here's a few New Year's resolution ideas that are sure to be easy to keep.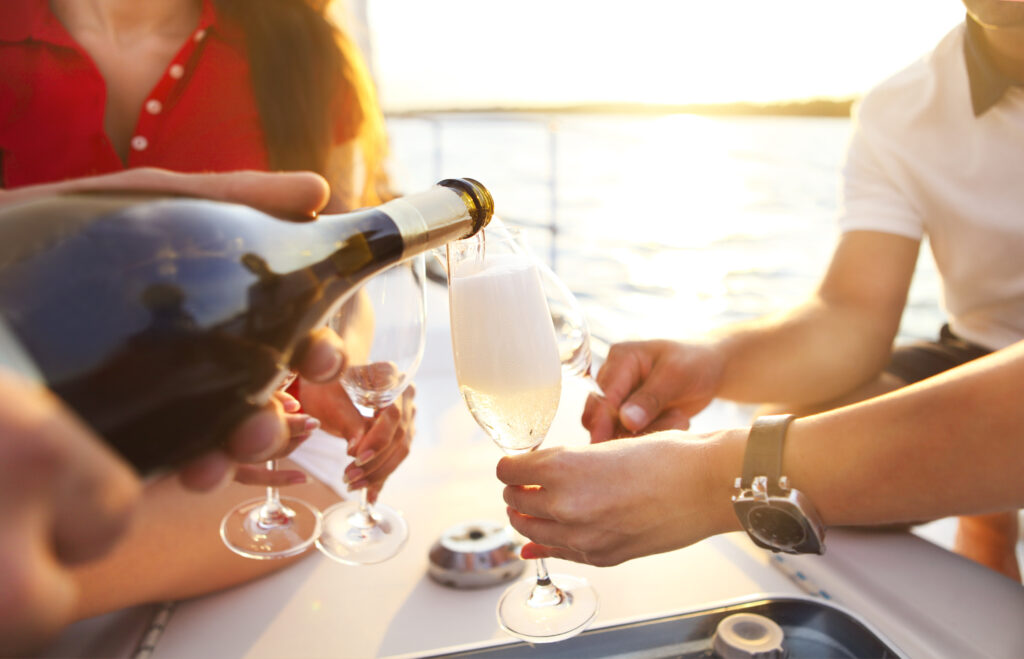 Resolutions for Improving Your Boating Experience
1. Do Your Part To Help Other Boaters
Believe it or not, this is one New Year's resolution that is easier to accomplish than you might think. And the first thing you need to do is open your KnowWake app.
As a KnowWake user, you're part of a community of boaters helping boaters—and you can do that in a few simple ways:
Add new locations that you realize are missing from the chart;
Update waterway information directly on the app to notify other users of patrols, hazards, or changes wake zones;
When you see another boater in need of assistance out on the water, utilize our S.O.S. feature to call for help;
And finally, tell your friends about KnowWake, encourage them to download the app, and help grow our community of boaters navigating together.
2. Keep Waterways Clean + Boat Responsibly
As boaters, we have a responsibility to leave no trace—and that means staying green so our waterways stay blue. Always remember to recreate responsibly no matter where or how you're boating, and that includes…
Keeping all trash and other debris onboard—and picking up other trash when you find it.
Disposing of hazardous waste properly (this includes boat batteries, antifreeze, oil, and cleaning products, just to name a few).
Preventing fuel spills and tank overflow whenever you're gassing up.
Being conscious of your own wake, which includes staying at least 200 feet away from shore and nearby docks, and minimizing repetitive passes.
3. Make Safety a Top Priority
Safe boating and fun boating go hand-in-hand. Luckily, there's a few key features within KnowWake that can help you keep safety top of mind:
Quickly and easily submit a Float Plan so you can outline your day and email it to a friend—providing you and your loved ones with extra peace of mind.
Before heading out, use our Pre-Departure Checklists that list all the Required and Recommended onboard equipment you need based on your boat class.
Utilize the S.O.S. safety feature as a great backup to your emergency position indicating radio beacon (EPIRB)—and keep an eye out on the charts for other boaters who have pinned an S.O.S. that may be in need of assistance.
4. Give Your Boat the TLC it Deserves
This one should go without saying, but with everything else we all have going on in our lives, boat maintenance sometimes slips down the priority list.
This year, carve out time to give your beloved boat the tender, loving care it's earned after all these seasons. Take time to complete:
Routine cleanings after each use;
Postseason tune-ups and winterization;
Spring launch preparation and commissioning.
5. Go Boating MORE!
Last—but definitely not least—make a promise to yourself right now that you will go boating more in 2021. Trust us, you won't regret it.
Are you ready for a New Year of boating adventures in 2021?
Take the first steps towards a great year by downloading KnowWake today.