2020 has been a wild ride, to say the least. As the holidays and the New Year quickly approach, it's a great time to look back and reflect on the past year. Despite the craziness, 2020 has given us a lot to be thankful for—especially for the health and safety of our family and friends.
For boaters, in particular, 2020 has brought about a renewed love for boats—and the freedom and respite they provide. Here at KnowWake, we're always grateful for boating and the unrivaled lifestyle it delivers for our team and all our KnowWake users.
That being said, as you and your loved ones gather around your Thanksgiving table (whether on land, onboard, or on Zoom), here's a few special reasons we can all give an extra thanks to boats this year…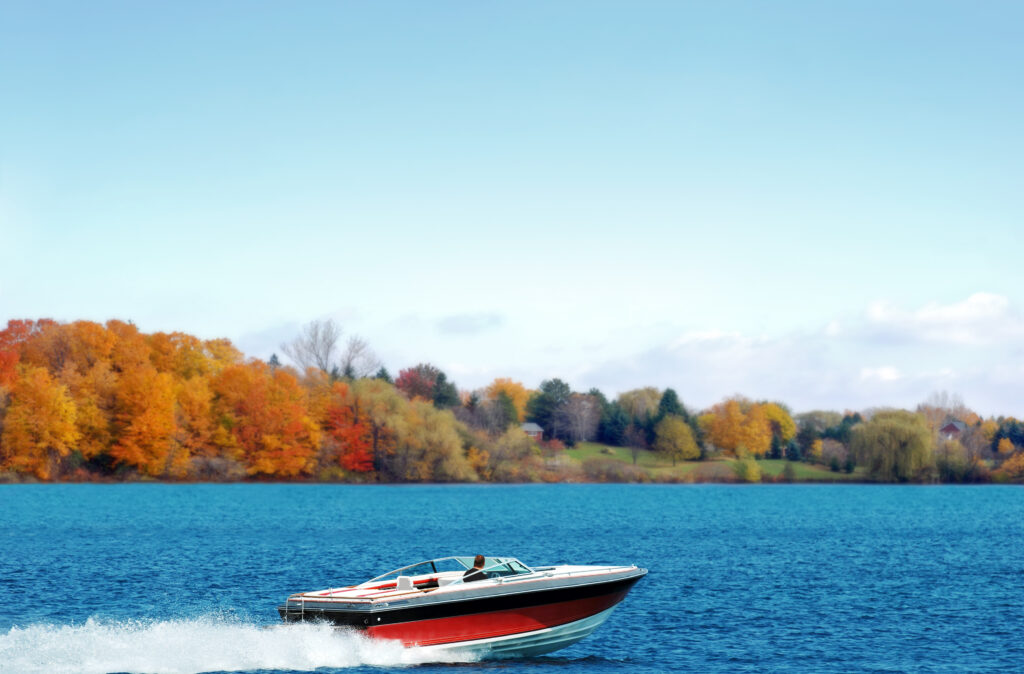 Things to Be Thankful For
1. The Perfect Escape
It was difficult to find any sense of normalcy throughout most of 2020, but luckily, as soon as you pulled away from shore, you likely felt a weight lifted off of your shoulders. Boating was the same as it's always been—relaxing, calming, and therapeutic in so many ways.
You were able to cast your worries aside and embrace the tranquility. Whether it was just a few hours or a few days, things felt normal again—with the sun shining bright, the waves lapping on the hull, and the perfect breeze blowing by.
2. A Vacation On-Demand
Whether it was a single, sunny Saturday of day boating, a full weekend of boat camping, or an extended cruise around the Great Loop, boats allowed us to go wherever we wanted, whenever we wanted.
Since traveling and long-distance vacations were a little tricker this year, our boats became a one-way ticket to our anytime-getaway. Regardless of whether you spent more time exploring your hometown waterways, or you had your boat in-tow for a short road trip, you chose the destination and then all you had to do was go.
3. The Best Way to Social Distance
Summer camps were canceled, theme parks were closed, restaurants and bars were forced to shut their doors, and everyone was left asking: now, what?
Lucky for us, outside was not canceled—and the water was open. With open air and a fresh breeze, our boats became the ideal vehicle for social distancing. We grabbed our immediate family and our close quarantine circle, and we pushed off the docks for a safe and fun day on the water.
4. Something for Everyone
Boats are nothing if not versatile machines. For the little ones, maybe it was an action-packed day of tubing. Maybe for the teens, it was all about learning to wake surf, ski or wakeboard. When the girls set sail, it was all about catching some rays and exploring the sandbars. And for the guys, it might have been about casting a line, cracking a cold one, and reeling in that perfect catch.
That was the beauty of boating—there was, and always is, truly something for everyone.
5. A New Generation of Boaters
This year brought an influx of new boaters and first-time owners to waterways all across the country. Yes, they had a lot to learn, and yes, we had to be patient with them—but, did we embrace them anyways? Yes. Because that's what the boating community does.
Boating was, and always will be, inclusive—the water is open to everyone. And passing down the boating tradition from one generation to the next is always something to be thankful for.
Can't wait to kick off a new year of boating in 2021?!
Why wait? Download KnowWake and hit the water today.