South Texas winter fishing is one I slept on for many years. If you are looking for a world class fishing experience, South Texas might just be what you're looking for—with plenty of locations and points of interest to explore right in the KnowWake chart. 
Port Isabel, TX, in particular, is a small town ten minutes before you get to South Padre Island, TX where the latitude lines are parallel with Ft. Lauderdale, FL. Down here, tropical fruits flourish the flats are crystal clear as the Bahamas and loaded with inshore game such as redfish, speckled trout, flounder, snook even tarpon!
This trip, my focus was on the American Red Snapper. Typically, red snappers are not in my list of species to target during the winter months… that is until now.
Living near Galveston, TX I have always only targeted red snappers in the summer when federal waters are fair game. Capt. Andy Salinas invited me down for an unforgettable near shore snapper experience with Thumbs Up Fishing Charters.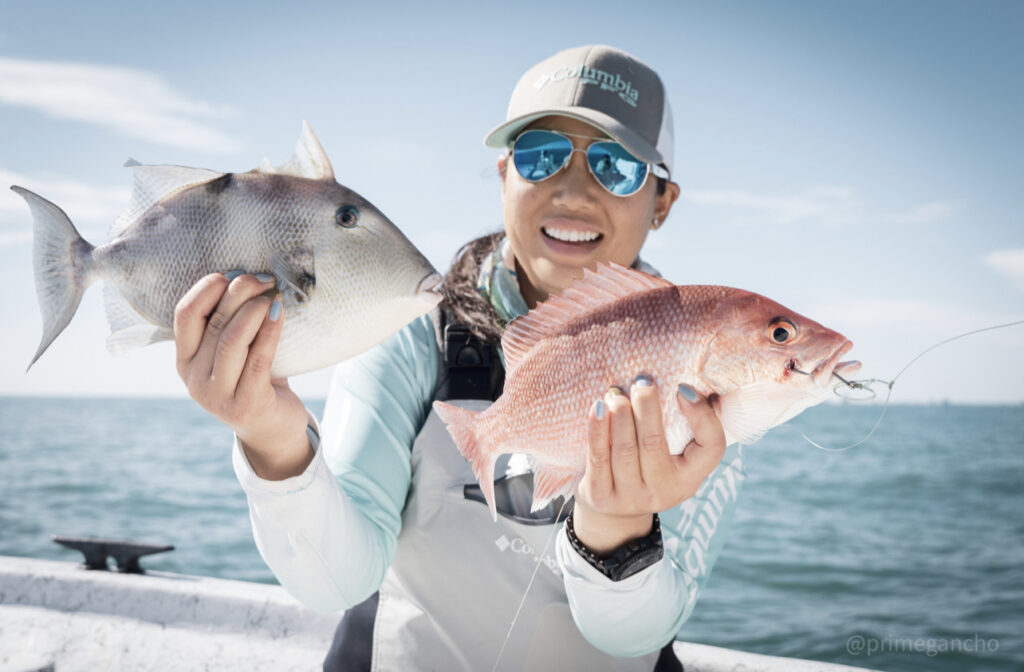 Where We Stayed in Port Isabel, TX
We booked at the Casa Redfish, a luxurious private canal home, blocks away from a boat ramp, groceries pharmacy, all needs for fabulous stay are just around the corner.
Capt. Andy scooped us up from the dock after breakfast and we headed just a few miles out for an incredible day of snapper slaying!
Fishing for American Red Snapper
Seas were nice and flat 1-2, we went to the first spot, which produced our target species right away. I even landed a grey trigger fish. Triggerfish! The underrated and delectable filets of the sea! I was so pumped to see this one hit the deck. Their firm white meat is fantastic for anything you fancy, likely because their diet consist of slow-moving, bottom dwelling crustaceans, mollusks, sea urchins and other echinoderms.
We worked the reef well and when the bite slowed down, Capt. Andy was on his toes with a new spot for us to continue the fun.
My friends each pulled their weight to get our limits. We wore them out for about an hour and half.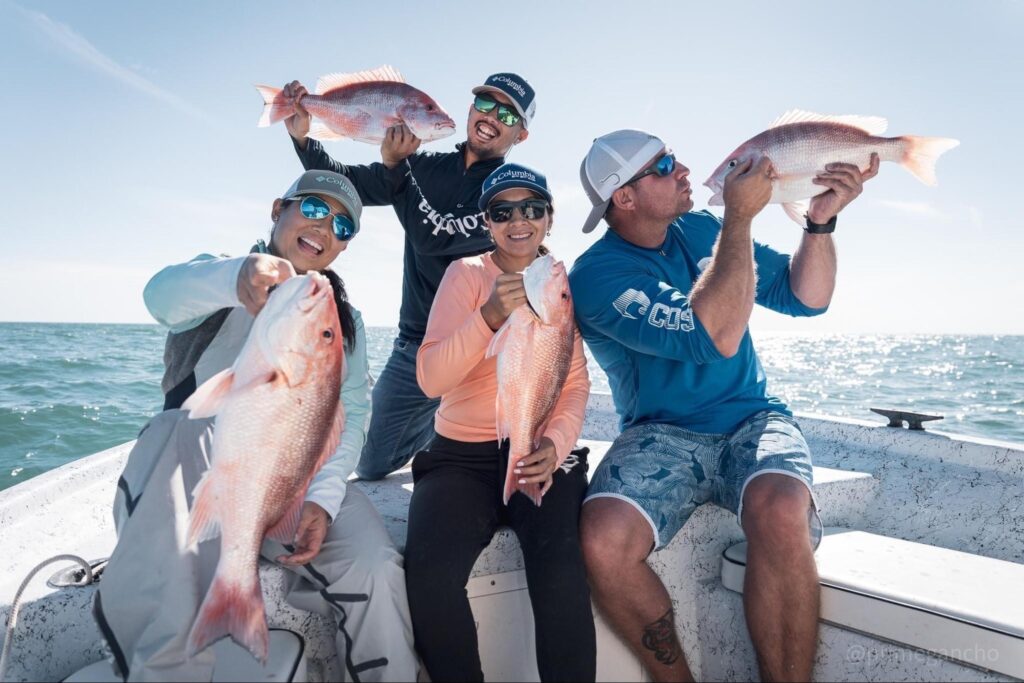 As sun got higher, the snapper got bigger. Capt. Andy was putting us on some stateside studs! James set the bar with this 12 lb-er. I think the best part about this trip, was being able to see land from where we were harvesting these beautiful red snapper.
My friend Johnny closed our day with an absolute stud. 14 lbs. of State Snapper water monster.
Within a few hours, we returned to dock with full limits Capt. Andy cleaned up the our catches to take to dinner at Liam's Steakhouse and Oyster Bar (which you can find the location to within your KnowWake app), just over the bridge on South Padre Island and plenty to pack to travel home for our freezers.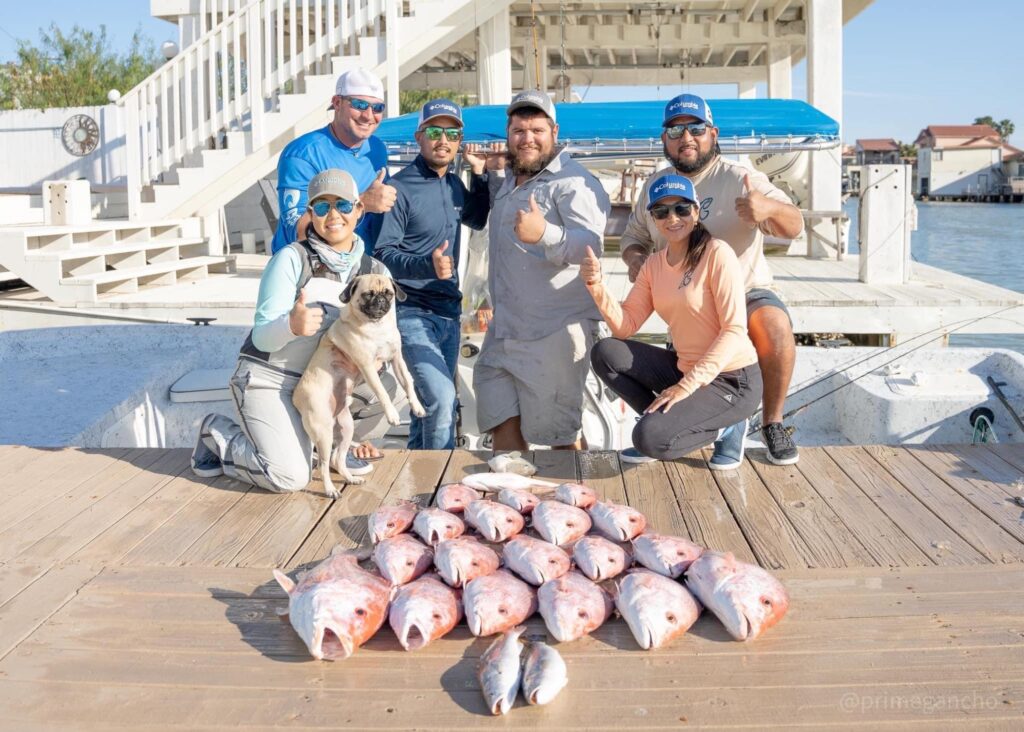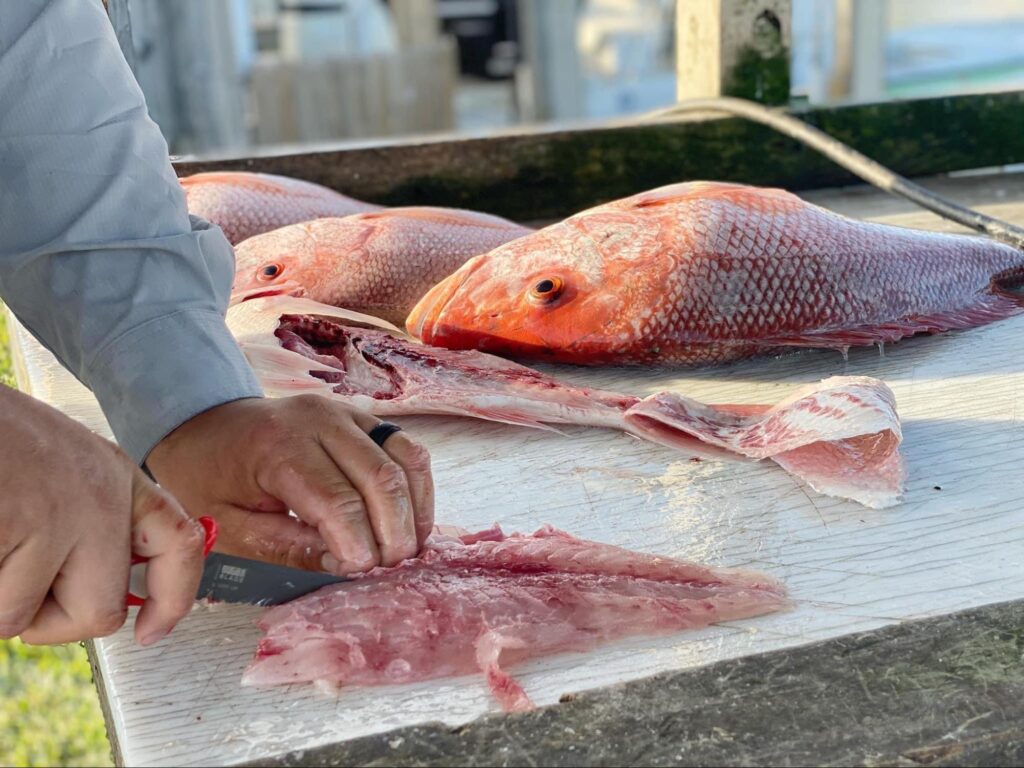 Nothing beats a freshly harvested dinner. Liam's Steakhouse and Oyster Bar served our catches up beautifully! Grilled, blackened and Oscar Sauced red snapper. Now this is a true catch of the day meal!
December in South Texas is now going to be a winter destination for me. Being able to catch red snapper year round makes this place incredibly special to me. I invite you to head down for some near shore snapper action soon!
About Cindy Nguyen Fishing 
Cindy Nguyen is an avid boater and angler based out of Galveston, TX. She has a passion for light-tackle inshore fishing, but revels at opportunities to chase offshore species. Her goal for fishing is to take her passion for the sport and promote the lifestyle as best she can. You can check out more of her adventures @sidtx on Instagram, or on her personal website, CindyNguyenFishing.com.