It's that wonderful time of year for "The Thump," or flounder bite, but this year, Texas Parks and Wildlife has placed a full on closed fishery over the highly sought and arguably most delectable inshore species, the flounder. Every year when the big breeders begin to migrate to the gulf, anglers along the Texas coast gear up for that chance to be able to enjoy one of the best table fare Texas waters can offer.
2021 is a little different, at least between November 1st and December 14th. Looks like we will have to wait until after the 14th of December to continue any catch release in hot grease.
These ambush predators are feeding to breed this time of year making them an easy target. Live shrimp, finger mullet and any lure you can drag and bump along the floors of the estuaries and bay systems leading to the gulf are typically game. I love chasing these tasty fish with my friends and family.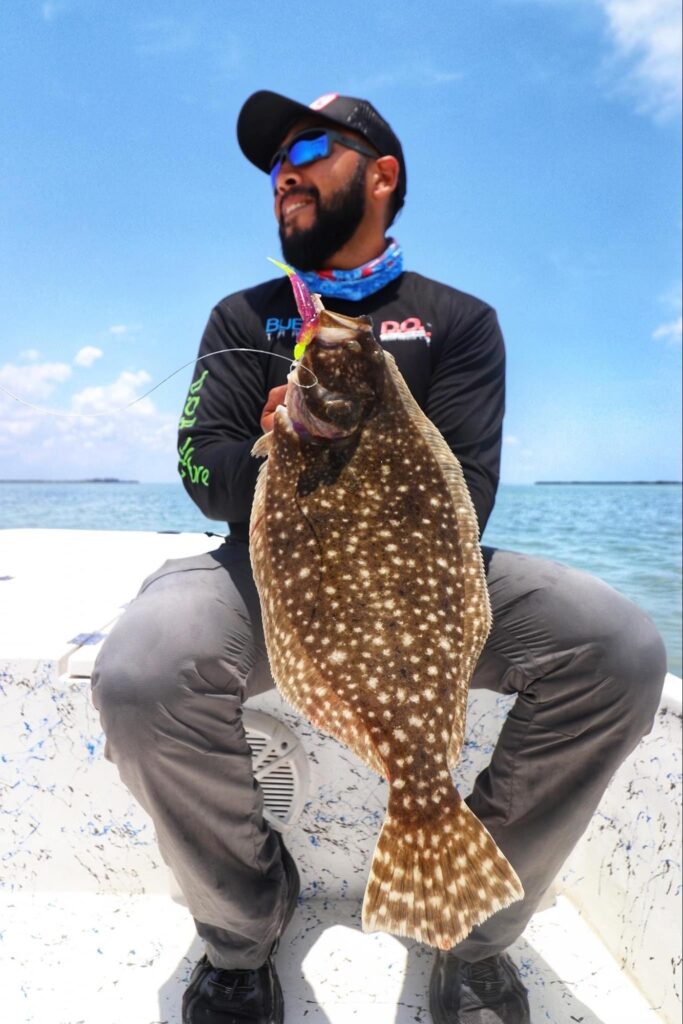 Fishing for Flounder in Texas
My favorite way to target flounder is to find a nice mouth to a channel or creek. Drop offs where the depth changes and water flows nicely are prime to me. I slowly drag my bait — like really slowly drag it. I might jig it just a little bit here and there, but for the most part, I am trying to cover everything around me in a fan motion… 
Once you feel that thump, make sure you give them a chance to inhale it. You will feel as they hang on to it and then you set the hook. I let them come tight and then give it a nice, hard hook set. It's a pressure set — you want to feel them first. If I could give anyone advice on landing one of these. It would be, make sure you have a net with you and keep its head in the water as you land them. Flounder are notorious for slipping off the line just when you thought you had them.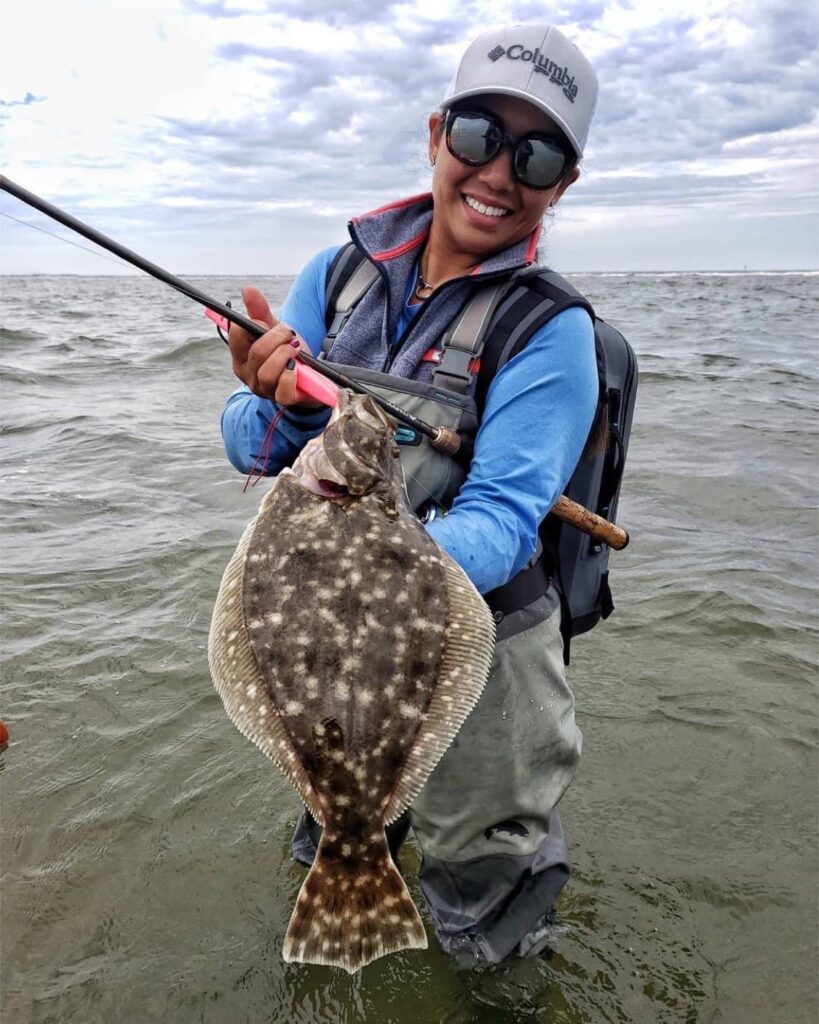 Texas Fishing Rules & Restrictions
Though Texas has enforced a reduced limit for the migratory flounder season over the years, warmer winters have seemed to play a part in keeping the population of flounder from meeting the standards we need to sustain a healthy fishery of flounder. During the regular season, daily bag limits are five per angler, which was prior reduced to two per day for the migration. This newly placed restriction takes us to zero flounder in all Texas bodies of water.
These big spawning beauties are crawling our coastlines right now. I happened to land this one while hunting down redfish in San Leon, TX right before Thanksgiving. I have to say it was the first time I sent a flounder over 15" back into the bay after successfully landing it. It's ok though, luckily, I know exactly where I put her back to make more babies for us. This one measured in at 22" and about 6 lb. a hefty one that some would call a saddle blanket or doormat flounder.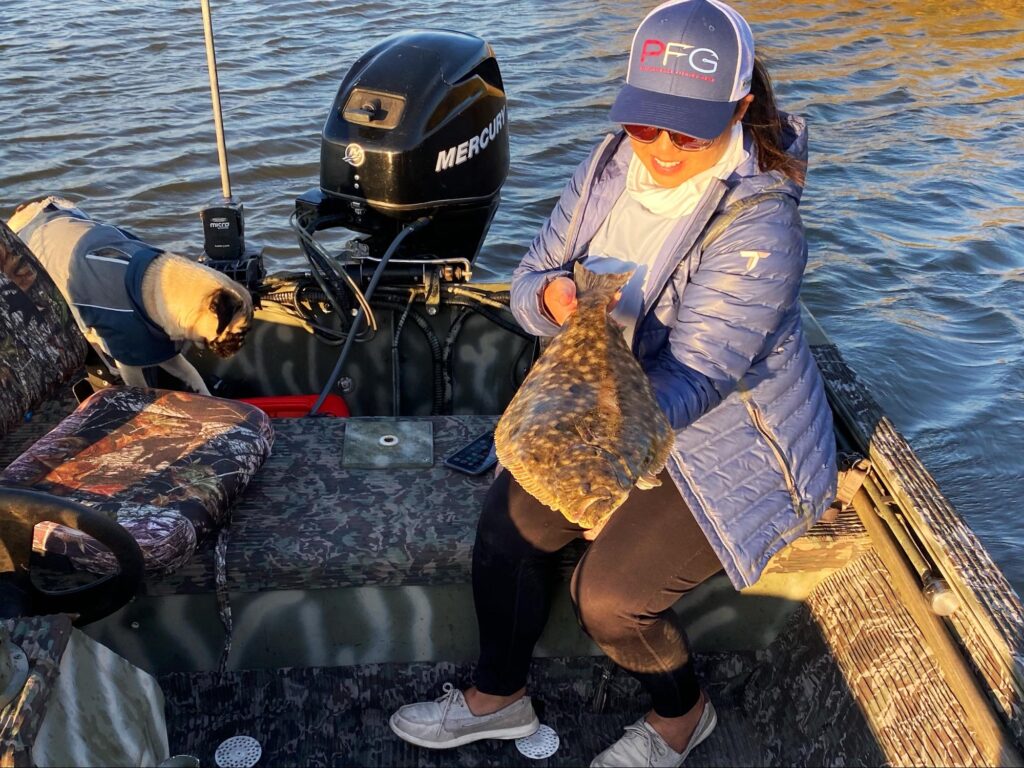 Hang in there folks, I know we all want to get back out there and hunt these babies down, but we are all playing a part right now to make a difference in preserving our flounder fishery for future generations. Just a few more days to go and we can all be back on the hunt for some excellent table fare!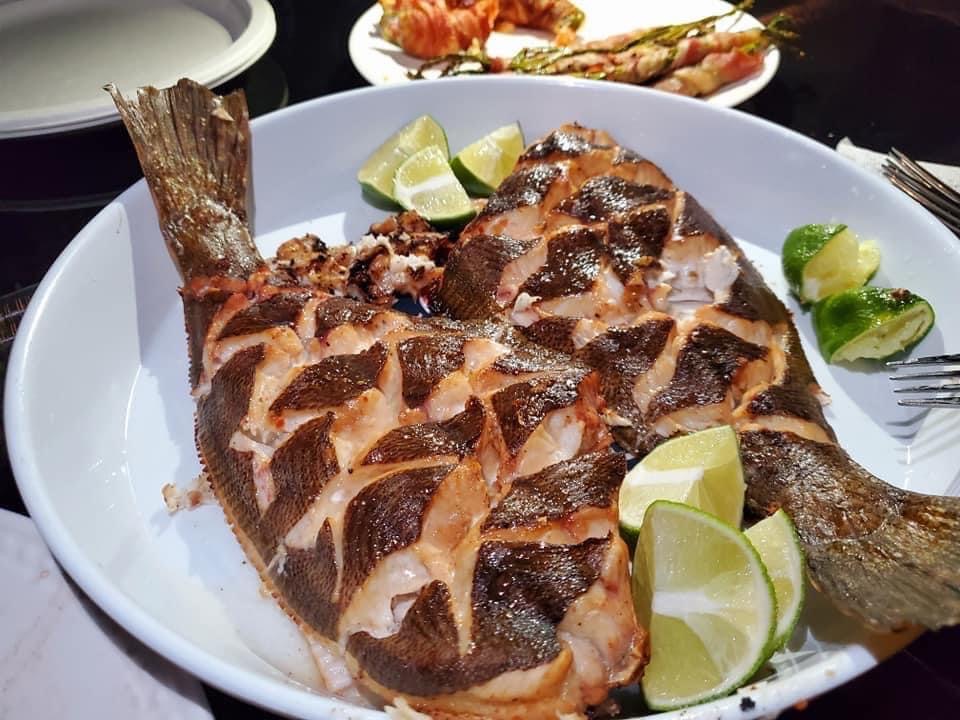 About Cindy Nguyen Fishing 
Cindy Nguyen is an avid boater and angler based out of Galveston, TX. She has a passion for light-tackle inshore fishing, but revels at opportunities to chase offshore species. Her goal for fishing is to take her passion for the sport and promote the lifestyle as best she can. You can check out more of her adventures @sidtx on Instagram, or on her personal website, CindyNguyenFishing.com.