On a scale of 1-10, this boater ranks remote travel pretty low. Like maybe a 2? I most often associate remote travel with roughing it, and therefore, I dread it. Don't get me wrong, I love travel. But I do my best to avoid anything remotely, remote.
Which is why, you might find it odd that one of my favorite places that I've ever been, is one of the most remote communities in America. Tangier Island is a tiny speck in the middle of the Chesapeake Bay. If you aren't using the KnowWake app, you may not even find it!
But here's the craziest part, experts say you have less than 40 years to visit Tangier Island before it disappears forever. And trust me when I say, you want to get there before it's gone.
How to Get to Tangier Island
If you've never heard of Tangier Island, here are a few things you should know:
You'll need a boat (or a small airplane) because it's only accessible by plane or water. There's also only 1 spot for transient dockage on the Island, Park's Marina.
Most people on the island walk or bike. Though some travel by golf cart. And, depending upon where you're going, traveling by dinghy or kayak through the many canals can be fun.
Tangier is approximately 1.2 square miles and the highest point on the Island is only 4 feet above sea level.
The tiny Island's claim to fame is being the "soft-shell crab capital of the world."
So, how should you plan to visit Tangier Island?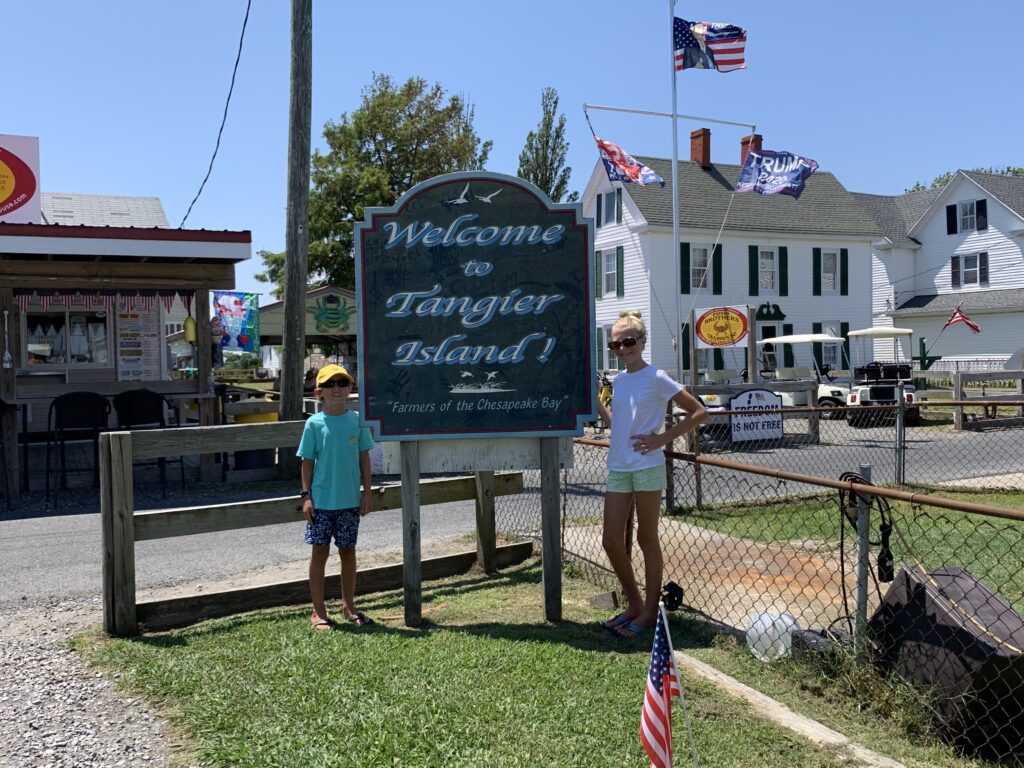 Tips for Visiting Tangier Island
Come Prepared: It's worth the reminder that Tangier is an extremely remote community. There aren't grocery stores and pharmacies on every corner. Make sure you have anything with you that you might need during your stay. You are much more likely to find a souvenir magnet than a Band-Aid.
Come With an Open Mind: We arrived on Tangier prepared to immerse ourselves in the culture for the weekend, and that included trying out the local restaurants. However, not long after arriving, we started seeing signs that all the businesses would be closing early that day. With disappointment, we asked "why?" and found out it was due to a graduation fundraiser happening that night. Everyone invited us, and it seemed like it would be the only spot to get food that evening. And that's how, on our first night on the island, we found ourselves on the airstrip, with a band and 300 locals eating tacos in a bag to support the 3-person graduating senior class.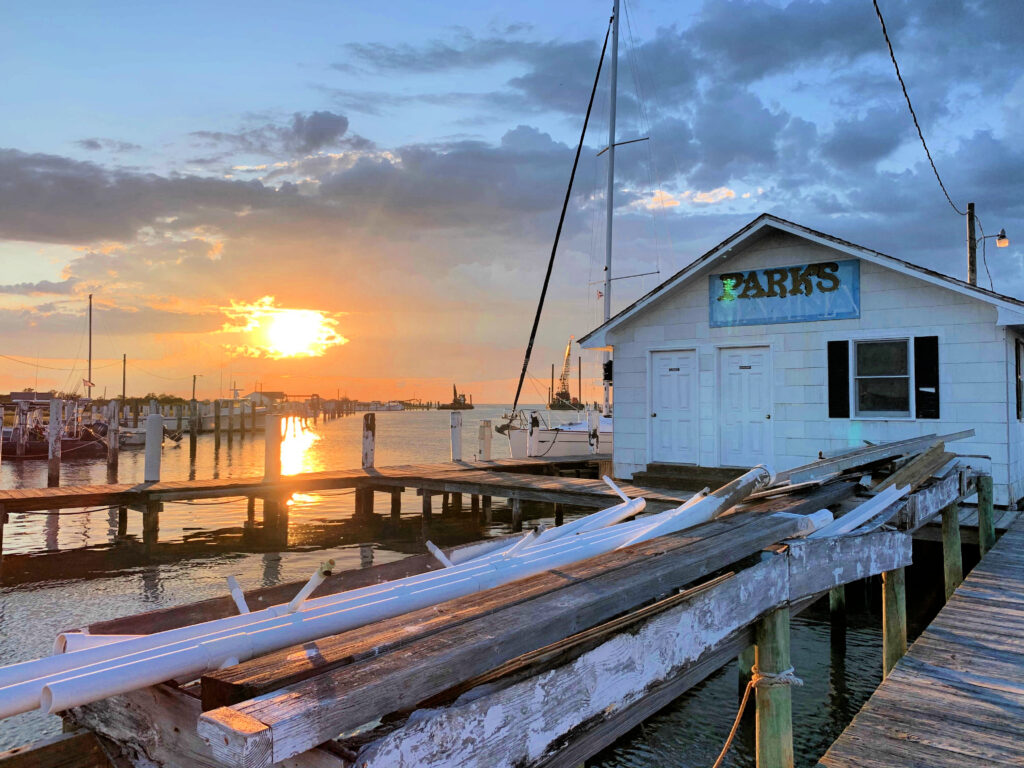 Come With a Spirit of Adventure: When the Island is only a square mile, you really can't get lost. We decided to take our dinghy through several of the canals. Although we hit bottom a few times and had to get out to push our boat along, the sightseeing was well worth it!
Come With a Flexible Schedule: Our family only planned to be on Tangier for a weekend, but we easily could have stayed longer. We loved exploring, talking with locals, and living at a much slower pace. I can admit, this probably isn't for everyone! I would say everyone needs at least 2 days, but some (like us) may want much longer.
Final Thoughts on our Tangier Island Adventure
Leaving Tangier Island was difficult. We don't live in the Chesapeake Bay area and our plans involved continuing north by boat. As we pulled away from Park's Marina, my daughter commented that she really hoped we'd get to come back one day.
That's our typical sentiment when we travel and leave a place we've loved. However, in the case of Tangier, there was something bittersweet about leaving knowing that it truly won't be there forever. For that reason, it will be high on our priority list to revisit!
About Mom with a Map 
Sarah and her family live on their boat, Light & Salty, full time. They work remote, Boatschool, and spend as much time as possible out on the water. They're members of the AGLCA and proudly fly the Gold Burgee. You can check out more of their adventures @momwithamap on Instagram or on their website MomWithAMap.com.