Picnic Island, Florida is the quintessential tropical oasis that boaters strive to find. Located in the Lower Florida Keys, this beautiful and quirky location should be on your list.
Great Island Vibe
The main thing that makes Picnic Island so special, is it's one of the rare, oceanside sandbars in The Keys. This island paradise is located in beautiful, clear water and a real tropical feel to it. The island consists of some lush sections and a very nice sandy beach. Also, the island is decorated with fun directional signs and even some homemade swings and hammocks.
The island used to be much larger but Hurricane Irma leveled much of it. Consequently, the beach and tropical foliage are significantly reduced. Regardless, it's still an amazing place.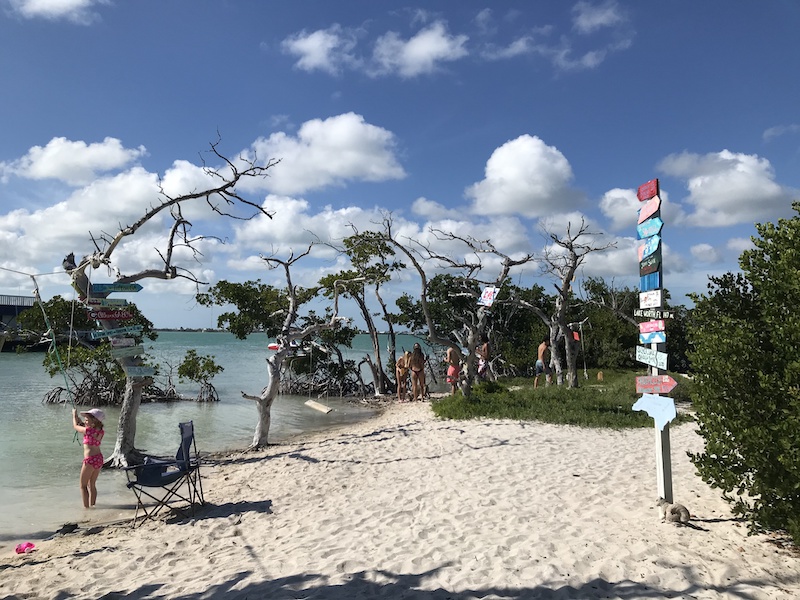 Boating Information for Picnic Island
Picnic Island is located in Newfound Harbor Channel, on the oceanside of Little Torch Key.
Boats accessing it from the Atlantic side will have no bridges to contend with however, boats arriving from the Gulf will have to pass under U.S. 1 at either Niles Channel or Pine Channel.
The bridge clearance is 40' and 15' respectively.
Once in Newfound Harbor, you'll see Picnic Island near the mouth towards the ocean. The main anchorage is located on the western side of the island near the big houseboat (more on this below). It's shallow and perfect for lounging in the water or walking to shore.
All that's usually needed is one anchor however, if it's crowded you may want to consider using a stern anchor too.
Also, it's worth wearing water shoes or hard-soled dive booties when walking to shore. The bottom gets rocky as you walk closer to the island.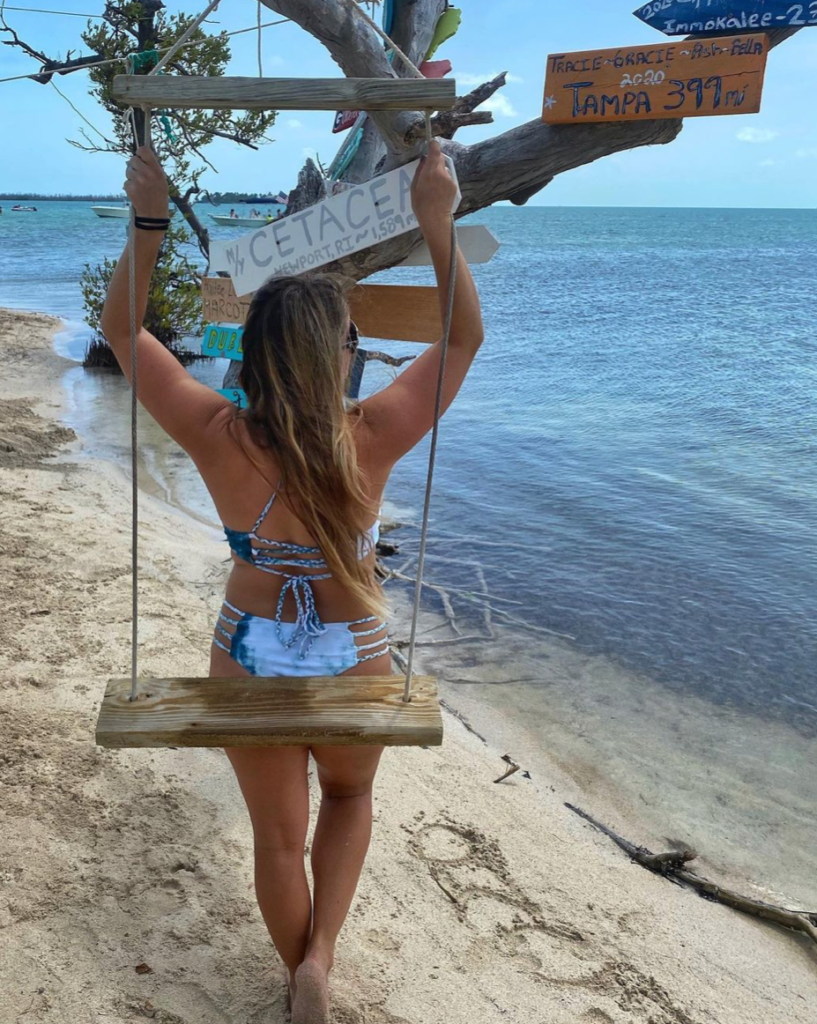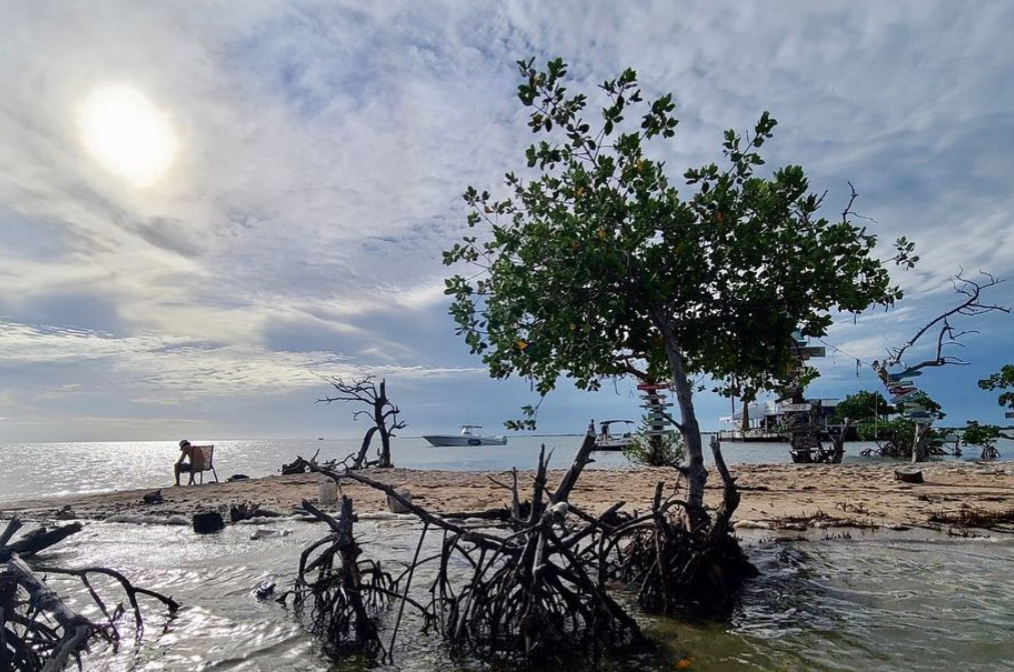 Local Resident
The island's local character is "Cap'n Jack". Jack lives on the huge houseboat anchored at Picnic Island. He's been living on it for five years! Cap'n Jack is from Northern Indiana and it took him four years to build his boat. The boat is called the "Cap'n Jack Hang Out" and it's named that for a reason. He's one of the nicest guys around and he welcomes everyone nice to join him on his boat, have a drink, and share stories. Visitors bring food, alcohol, and good conversation (and sometimes much more).
"Wetstock" Event
In past years, Picnic Island has hosted an event called "Wetstock" during Labor Day weekend. It's an event that showcases live music and the island and sandbar provide the perfect venue. There's no official event page but you should be able to find information about it on Facebook or The Hull Truth boating forum.
Lower Keys: A Favorite for Boaters
For years I've spent most of my time visiting either Key West or the Middle Keys (Islamorada, Duck Key, and Marathon). It was only during the recent visits that I became familiar with what The Lower Keys has to offer. It's spectacular! Uncrowded waters, miles of backcountry, electric blue water, and excellent offshore fishing, snorkeling, and diving make this area tough to beat. Also, its proximity to Key West while remaining quiet and family-friendly, is a bonus.
Ready to explore more Florida boating destinations? Be sure to read 10 Best Boating Destinations in Florida. Don't forget to use your KnowWake app for point-to-point routing during your adventures!