Spring is officially in full swing all across the country. And this means that those unlucky boaters who suffer through cooler temperatures and winterization for 6+ months out of the year, are now able to take their boats out of hibernation and prepare them for spring launch.
Regardless of whether you're one of those seasonal boaters, or you're part of the lucky group that enjoys sunshine and boat days all year long (Floridians, we're looking at you!), it's time to celebrate and rejoice because peak boating season is almost upon us!
Aside from the necessary—and somewhat tedious—spring, pre-season commissioning chores that you'll have to complete (i.e. de-winterizing your onboard systems, cleaning, waxing, bottom painting, etc.), now is also the perfect time to use the KnowWake app to ensure both your own crew and your local boating friend-group is excited and prepared for the days ahead.
Here are five easy ways you can use KnowWake to get ready for the boating season!
Preparing Your Boat for Spring
1. Customize Your KnowWake Profile
If you haven't downloaded the KnowWake app to your iOS or Android device just yet, that should be your first step (duh!). You'll want to create your own personalized profile, which you can start by signing up using your email address, Facebook account, Apple account, or Google Account.
Once you're logged in, it's time to give your vessel a name and choose from 20 different avatar options—select your favorite that will best represent your boat.
Next, you'll want to add in your vessel's information, such as:
Registration Number
Year, Make, Model
Length, Width, Height, Drag
Engine Details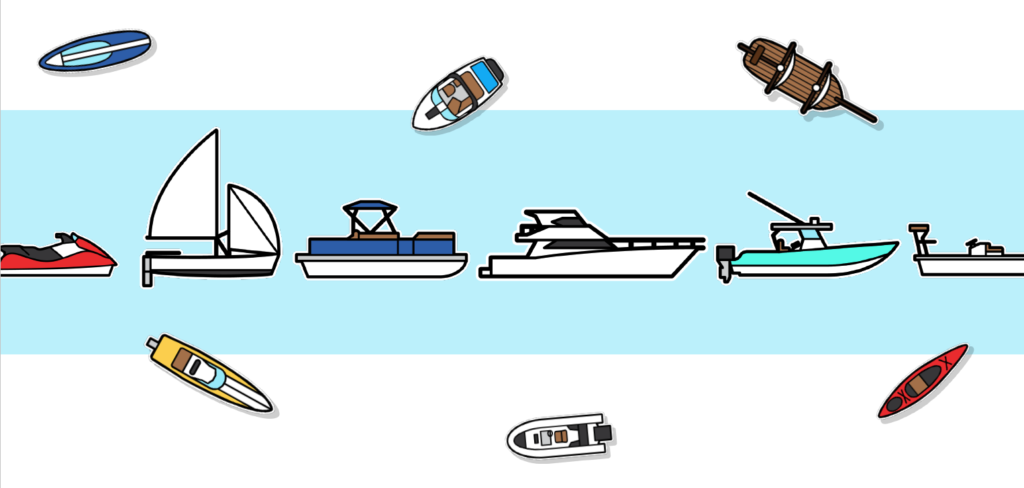 2. Set Up a Group Chat with Your Crew
After you've finished personalizing your own profile, it's time to get your friends onboard. Send them a link to download the app so they can create their own account for their vessel.
Once they're set up, navigate to the Main Menu and click "My Friends."
From here, you can search by Email or Vessel Name to add new friends.
Select "Groups" to create your own group chat with your crew.
Then, stay connected with on-water messaging through the app. Plus, you can share locations, Saved Places, and Breadcrumbs and Vessel Tracks.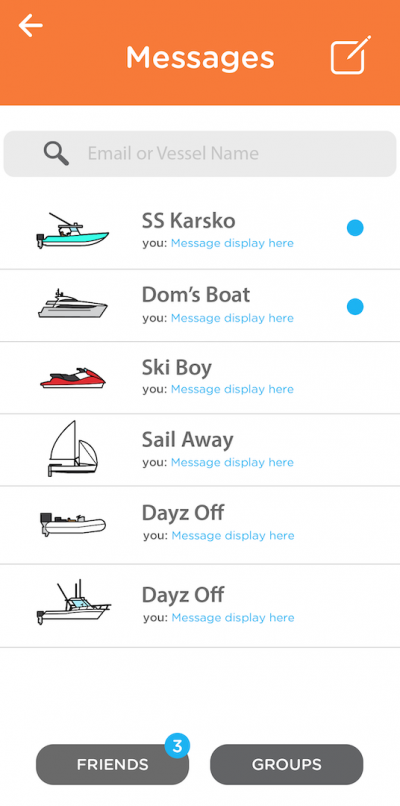 3. Follow our Safety Checklist to Check Your Onboard Equipment
Spring happens to be a great time to double check your onboard equipment to make sure you're ready to go for the months of boating ahead. You'll also want to check the expiration dates on items like fire extinguishers and flares to ensure they don't need to be replaced.
You can use the KnowWake app to access a complete Safety Checklist with both required and recommended items based on your vessel type—either Class A, Class 1, Class 2, or Class 3.
From the main menu, select "Checklists."
Determine the right checklist for your vessel category.
Then, walk through the checklist as you inspect the equipment on board.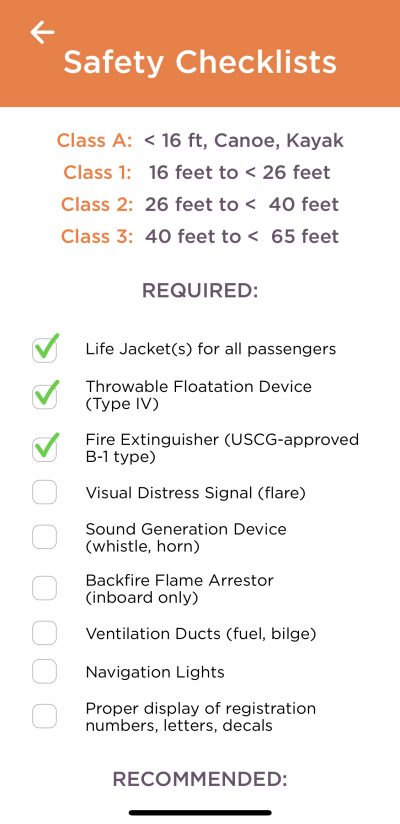 4. Practice Submitting a Float Plan
One of the best safety features included on KnowWake is the easy-submit Float Plan tool.
Head to the Main Menu and select "Float Plan."
You'll be asked to fill out a quick, pre-templated email with details of your outing that you can share with a friend, family member, or even your marina manager.
You'll want to include: a description of your vessel; number of passengers onboard; your projected route, or final destination; contact information; and a date and time detailing your planned outing.
By taking a quick five-minutes to fill out a float plan prior to leaving the dock, you can greatly increase the chance of being rescued in case of an emergency.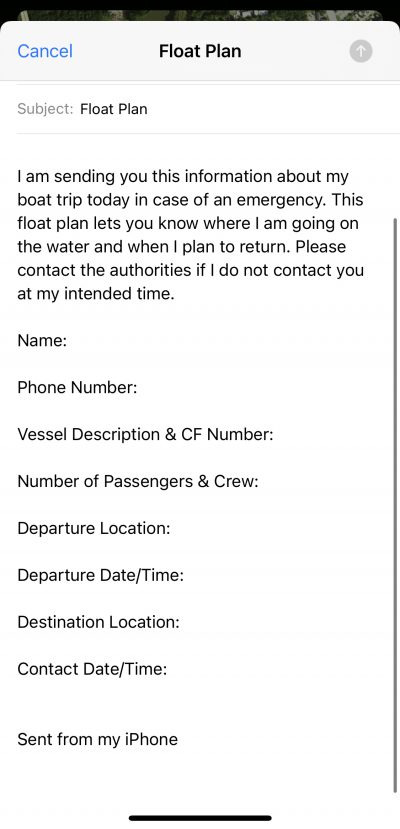 5. Use the Live Chart to Plan Your Days
Did you know you can access your KnowWake profile from anywhere, on any device? Aside from your iOS or Android device, you can also access KnowWake on your tablet, desktop, or laptop by utilizing the Live Chart feature.
Explore all the locations across our charts to plan ahead for your next day on the water. Find boat ramps, restaurants, marinas, raft ups, sandbars, dive sites, snorkeling spots, and more.
You can also add new locations to the maps, and save and share your favorite spots with friends.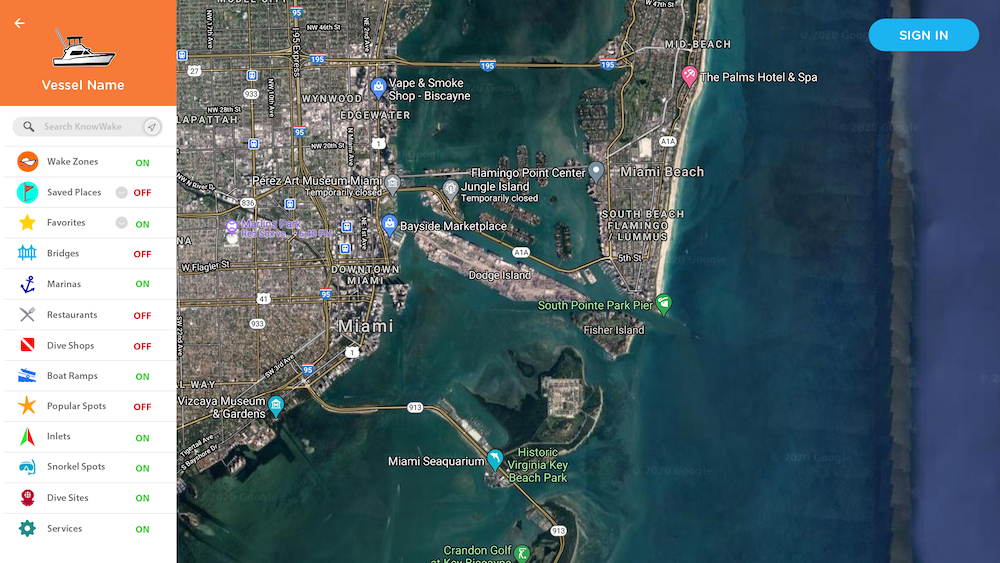 So, are you ready to hit the water? Download KnowWake today to join the fastest growing community of boaters navigating together.