If you haven't seen a manatee before, you have to! When you see them in their natural habitat, you will immediately understand why we need to slow down and look out for these majestic animals.
Manatees, or "sea cows" as they're affectionately known as, live in the warm, coastal waters of the United States and Caribbean. These distant relatives of the elephant are migratory and can be found as far north as Massachusetts and as far west as Texas. In the winter months, manatees head south to escape the cold and are often spotted throughout Florida's waterways. While seeing a manatee up close and personal is an awesome experience, it also comes with a great responsibility. The Florida Fish and Wildlife Conservation Commission reports that as many as one third of manatee deaths are attributed to watercraft. Together we can change this.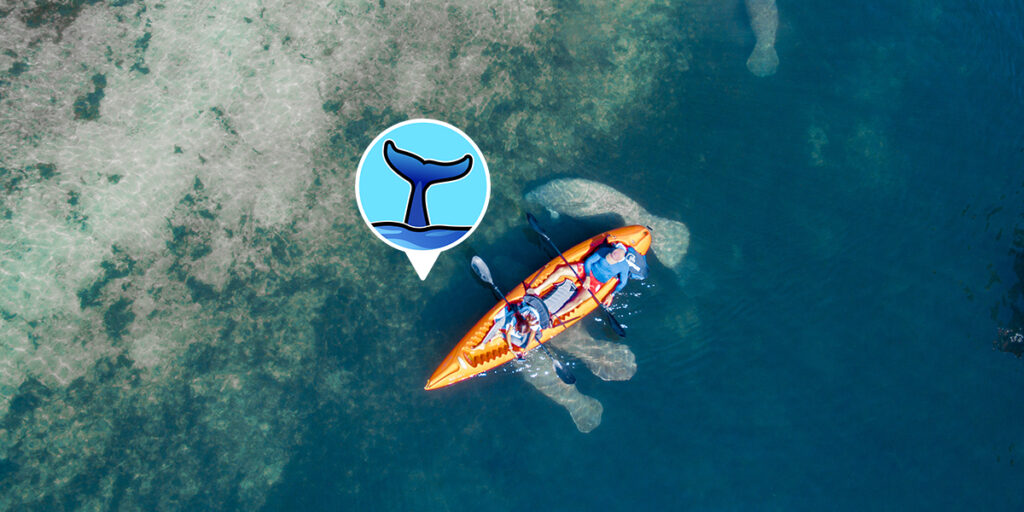 Help us protect these mammals by minding the posted signs and always keeping an eye out and just below the surface. You can also help by sharing manatee locations on KnowWake when you see them OR by updating SLOW-SPEED/NO WAKE zones in your area – it's really that easy!
Find a manatee experience today on KnowWake by searching for any of the five locations below. You can also review this Manatee Viewing Guide by the Save the Manatees Club outlining the best practices and tips for when you get your chance to hang with the sea cows!
1. Three Sisters Springs (Crystal River, FL)
Ask anyone across the Sunshine state, "where is the best place to find manatees," and you'll likely get the same answer: Three Sisters Springs. Not only are you able to kayak or canoe through Crystal River to observe these gentle giants, but there is even an opportunity to interact with them.
Peak season runs November through April, with the highest manatee population size usually falling around December to February.
2. Manatee Viewing Center (Apollo Beach, FL)
Believe it or not, TECO Electric, located in Apollo Beach, has found its way onto the list of one of the best locations to see manatees in Florida. The solar power plant helps to warm the local waters during the winter months, attracting a large gathering in the area.
Visitors on land can look down on the sea cows from the large 50-foot observation tower, and explore the education center to learn more while there.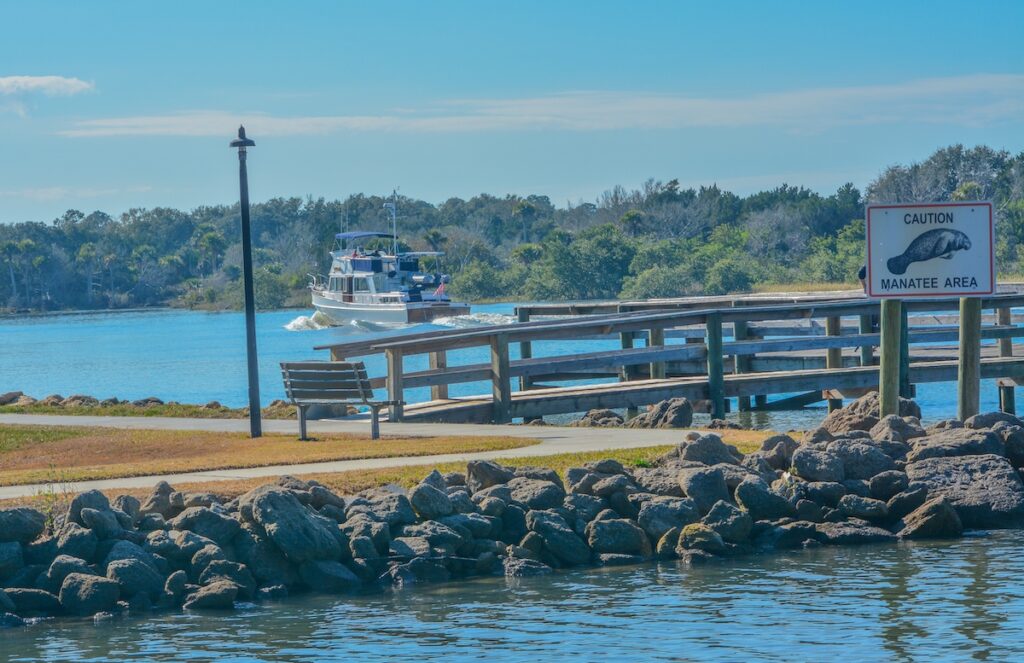 3. Rookery Bay (Naples, FL)
Rookery Bay National Estuarine Research Reserve is home to over 110,000 acres of forest, uplands, and waters located at the northern end of the Ten Thousand Islands along the Gulf Coast of Florida. Rookery Bay offers guided boat tours that provide an opportunity for visitors to observe manatees, dolphins and other wildlife in their natural habitat.
Rookery Bay is open to anglers, boaters, kayakers, and campers, with kayak rentals and kayak tours also available.
4. Merritt Island National Wildlife Refuge (Titusville, FL)
Connecting the Mosquito Lagoon and the Indian River, the Haulover Canal is home to the Merritt Island National Wildlife Refuge, which plays a major role in giving manatees easy access to both bodies of water. East of the bridge, visitors on land can check out the creatures from above in a special observation area.
Multiple boat ramps are available daily for launching between sunrise and sunset, with the Bairs Cove ramp open for night launching.
5. Lovers Key State Park (Fort Myers, FL)
Lovers Key State Park is made up of 712 acres of sprawling natural beauty, including islands, canals, beaches, and lagoons. The quiet canals and lagoons, in particular, are popular spots to see manatees grazing throughout the winter months.
The park is open to paddlers, anglers, and boaters of all kinds, with a boat ramp on-site, providing direct access to Estero Bay and the Gulf of Mexico.
Download KnowWake today for manatee viewing spots nearby and other popular wildlife observation areas. Remember to drop a pin and share any new locations you find too!