The St. Lawrence Seaway is an extremely popular waterway for boaters navigating on both sides of the Canadian and American border. KnowWake users from both countries—and beyond—now have full access to a completed chart that maps some of the most popular boating locations in four key Canadian Provinces along this major seaway: Nova Scotia, Newfoundland and Labrador, New Brunswick, and Prince Edward Island. Many boaters commonly refer to this area of Canada as the "Maritimes."
The St. Lawrence River starts in the Great Lakes at Lake Ontario and flows northeast leading into the Atlantic Ocean. For long distance cruisers familiar with the Great Loop (be sure to read Cruising America's Great Loop: Advice for First-Time Cruisers), often nicknamed "Loopers," the St. Lawrence Seaway marks a critical part in their journey along what's known as the "longest" route available when traveling from the south.
You can explore all that's to offer in this infamous area of North America right in the KnowWake app, but in the meantime, let's take a closer look at these four Canadian Provinces bordering the well-traveled St. Lawrence River, all filled with history and stories anchored in a great maritime past.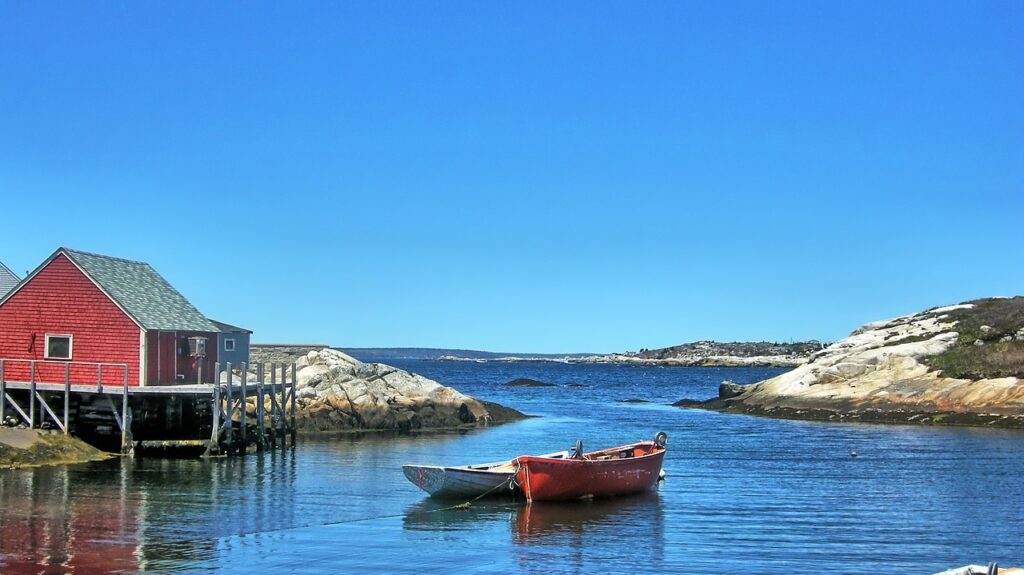 A Guide to St. Lawrence River Seaway
1. Nova Scotia
One of the main appeals of opting to travel the "longest" route available on America's Great Loop is the opportunity to bask in the awe and wonder that is the rugged Nova Scotia coastline. The route will take travelers along the northeast Atlantic coast past Nova Scotia, then into the St. Lawrence River just north of Quebec.
According to Discover Boating Canada, Nova Scotia is home to some of maritime's most majestic lighthouses and fishing villages. Some of the most notable locations to explore include the historic fishing Town of Canso, Sherbrooke Village (a historical re-creation of a 19th century Nova Scotian village), Halifax Harbour, and more.
2. Newfoundland and Labrador
It was in the late 1400s when fishermen from England, Portugal, France, Holland and Spain first came to Newfoundland and Labrador and began exploration. It didn't take long for the new settlers to realize that this particular region offered some of the best fishing available. Newfoundland cod quickly grew in trade around the 1600-1700s.
Today, Newfoundland and Labrador is known as one of the world's best and most overlooked boating destinations, with almost 11,000 miles of coastline and more than 7,000 smaller islands for boaters to explore.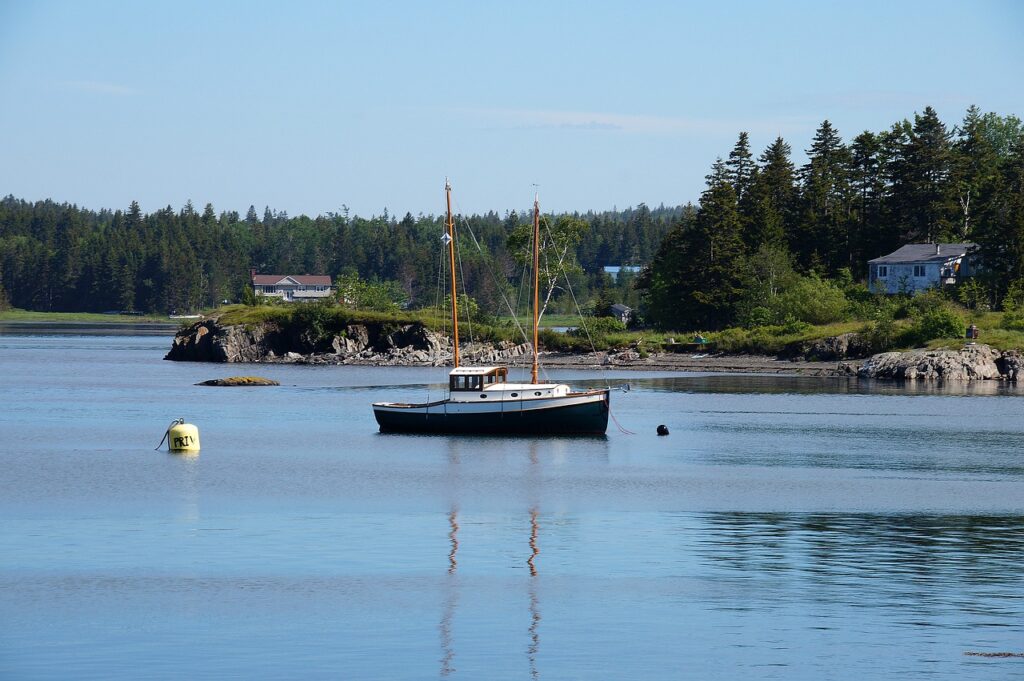 3. New Brunswick
Similar to Newfoundland and Labrador, New Brunswick has over 2,500 lakes and 3,100 miles of coastline. In its very early history, New Brunswick was home to the First Nations, a group of indigenious people who occupied the area whose go-to method of fishing was spear-fishing, rather than angling.
Can't miss boating and sailing locations in New Brunswick include cruising along the Fundy and Acadian coasts, exploring the 175-nautical mile long Northumberland Strait, and making a trip to Grand Lake, known as the Province's largest freshwater lake.
4. Prince Edward Island
Last but certainly not least on our list is Prince Edward Island. Not surprising, this Province has over 680 miles of coastline, and most impressively, the majority of the island is within 5 miles of the sea or a tidal inlet. Since its existence, rising sea levels have changed over the course of history, which contributed to Prince Edward Island gaining the nickname, "the island of many names."
Boaters should add the following hot spots to their Prince Edward Island bucket list: Cavendish Beach, Malpeque Harbour, the Northumberland Strait, the city of Summerside, and the port of Charlottetown.
Explore all four of these Canadian Provinces along the St. Lawrence River right in the KnowWake chart. Download the app today to get started.