What are the "must-have" electronics that you need on a boat? Well, that's a great question. The best boat electronics are tools that can help you improve your time spent on the water. Figuring out what those tools are starts with thinking about how you like to spend your time on the water—whether that's fishing, rafting up, long-distance cruising, or watersports—and factoring in what kind of boat you own.
The marine electronics package you'd use for a fishing boat is completely different from a package you might need for a kayak, personal watercraft (PWC), or pontoon, for example. Regardless of what kind of boater you are or what water-based activities you enjoy, there are a few basic electronics you'll want to consider adding to your arsenal.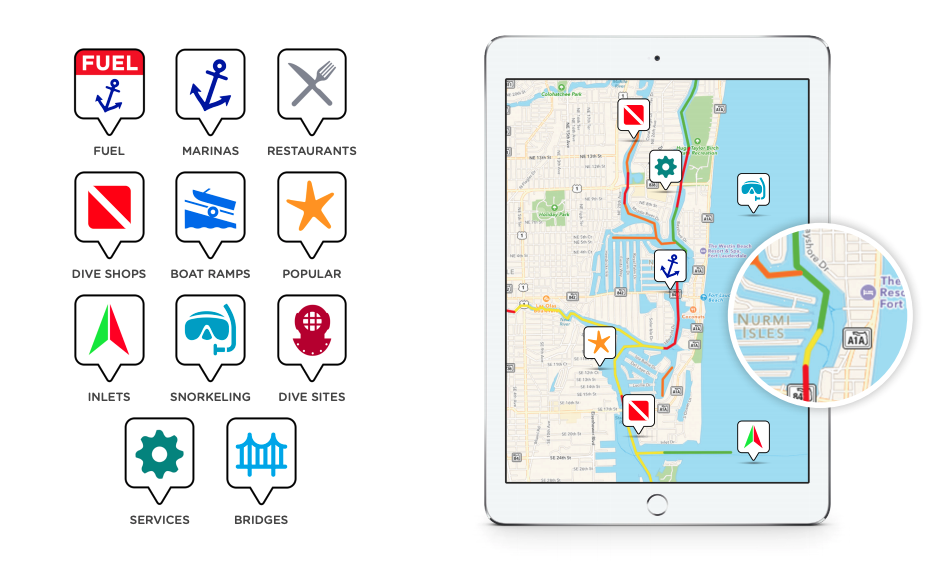 Useful Boat Electronics
1. Boat Navigation App
This one is a given—and luckily, a good boating app, like KnowWake, can serve multiple purposes. Not only is KnowWake great for GPS destination routing, location sharing, and navigation, but it comes with a long list of complimentary features that decrease your need for many other types of electronics all together.
App users can take advantage of tools like:
Anchor Alarm
Virtual Dive Flag
Local and Remote Depth
Augmented Reality (AR) Capabilities
Social Features, like Group Chat and Friends List
Crowdsourced Point of Interests (POIs), like Raft Ups, Saved Spots, Hazards, Patrols
And so much more…
The best part is, KnowWake is free! No purchase or subscription fees are necessary.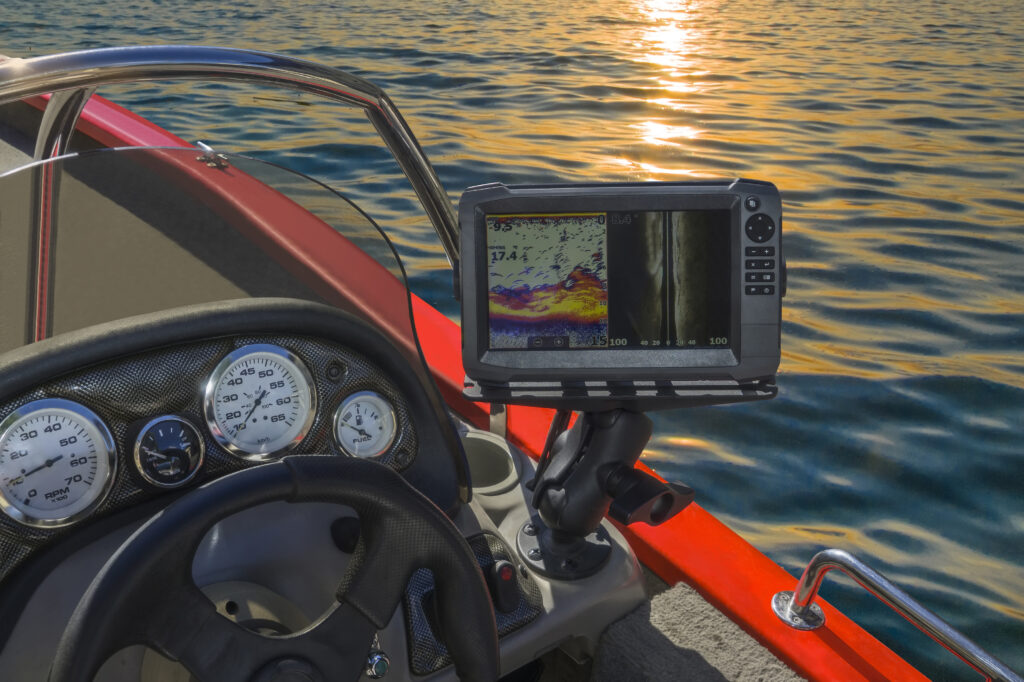 2. Fish Finder and/or Depth Finder
Fish finders or depth finders (also sometimes referred to as depth sounders) use sound, or SONAR, to locate fish underneath the water. As you can probably guess, these tools are an avid angler's best friend—and believe it or not, they can help you catch more fish if used in the right way.
Every fish finder is different, so you'll want to get very familiar with your unit's user interface and settings, which can include everything from zoom and range, to color pallets, scanning vs. traditional views, sensitivity, and screen brightness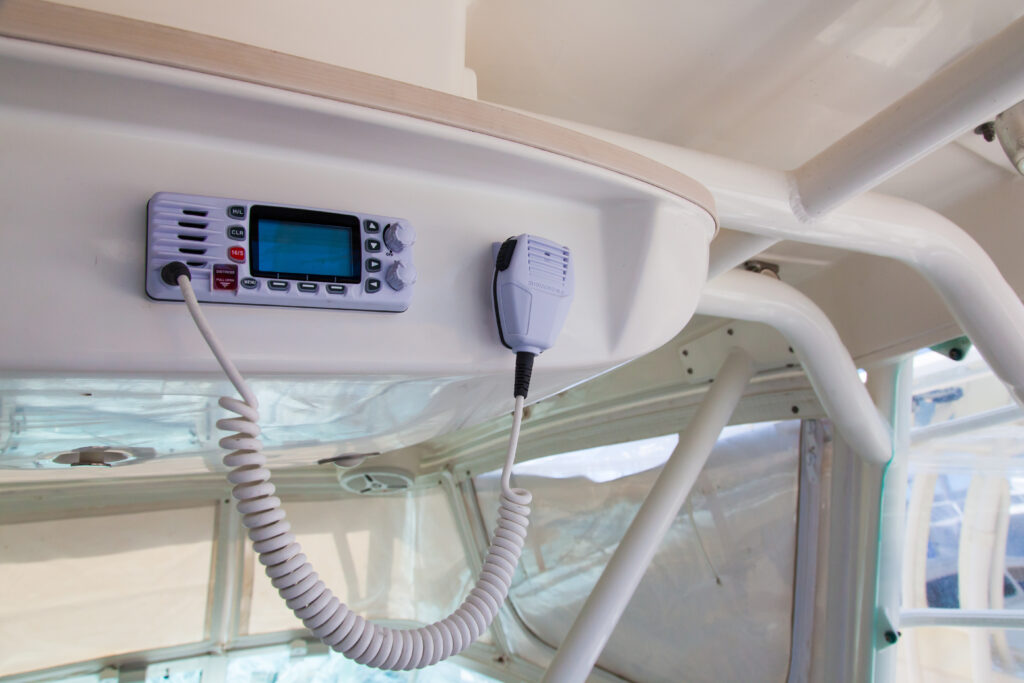 3. VHF Radio
A VHF radio isn't just a "nice-to-have," it's without a doubt a "must-have" piece of safety equipment you should always keep onboard. Whether you're inshore or offshore boating, you never know when your cell phone may lose service or lose battery completely.
In case of an emergency, your VHF radio serves as your most reliable form of communication between you and local law enforcement or the U.S. Coast Guard.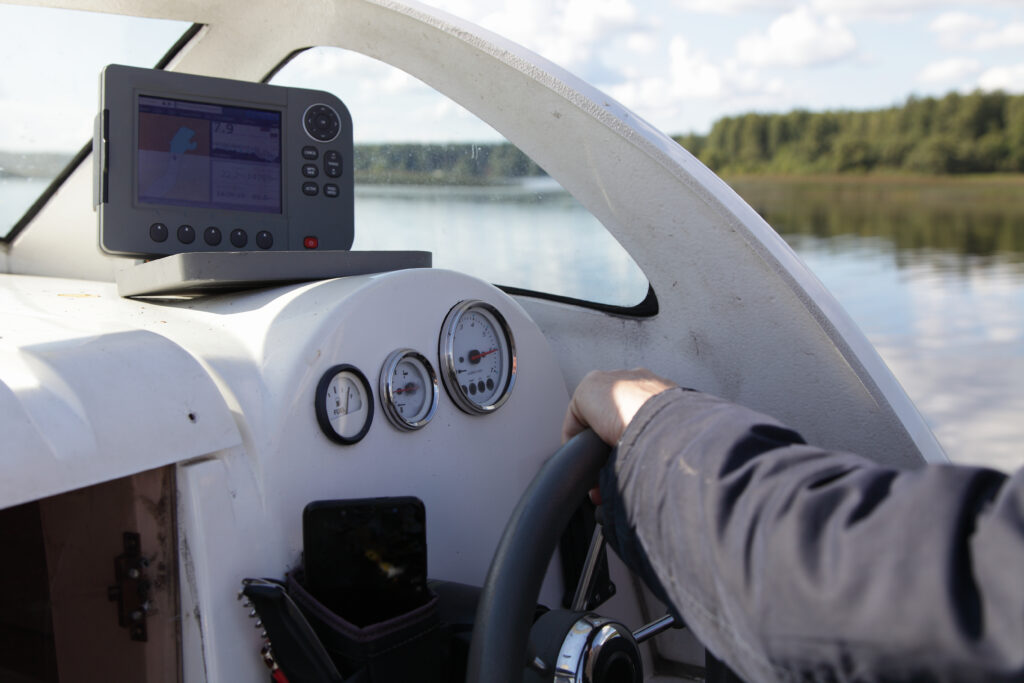 4. GPS/Chartplotter
While a lot of basic navigation actions can be done right in the KnowWake app, some boaters do find it useful to have a separate standalone marine GPS units or chartplotters that are satellite-based systems.
These kinds of tools can help you identify your position, speed and direction while underway, as well as point out any nearby aids or hazards to navigation.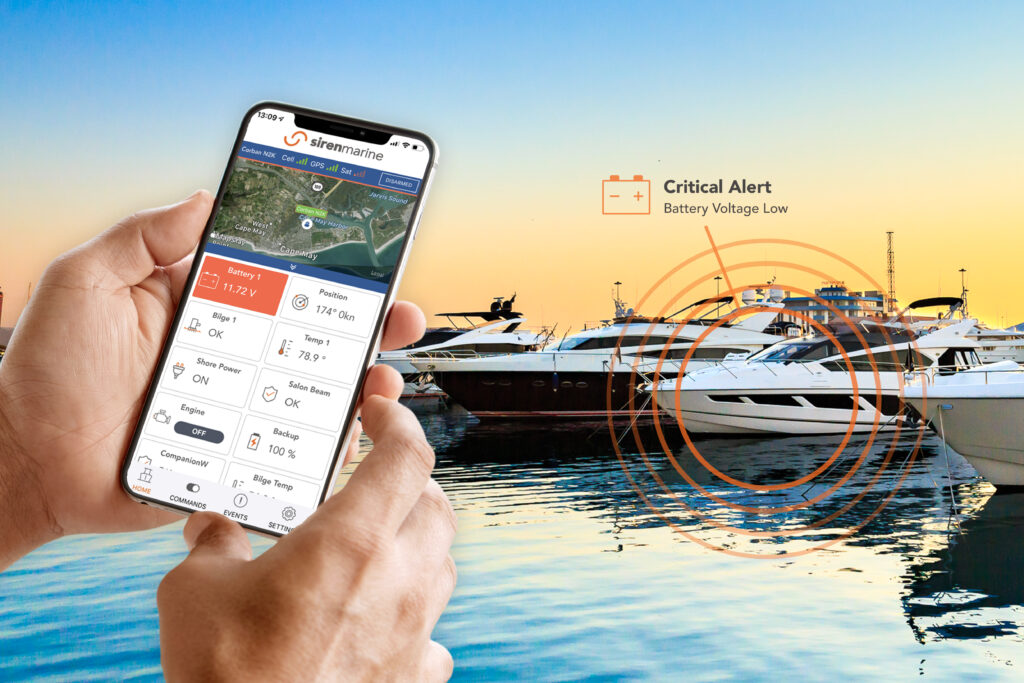 5. Boat Monitoring System
What many like to refer to as "connected boat technology" has gained popularity in the last few years. Boat owners love the idea that they can know where their boat is at all times, plus it's current condition or status by utilizing onboard sensors that monitor bilge water levels, security and entry alarms, battery charge levels, and more.
Most of these boat monitoring and control systems come standard with their own smartphone application, so owners can literally control their boat from the palm of their hand.
Start building your onboard electronics arsenal with a quick download of the KnowWake app today!